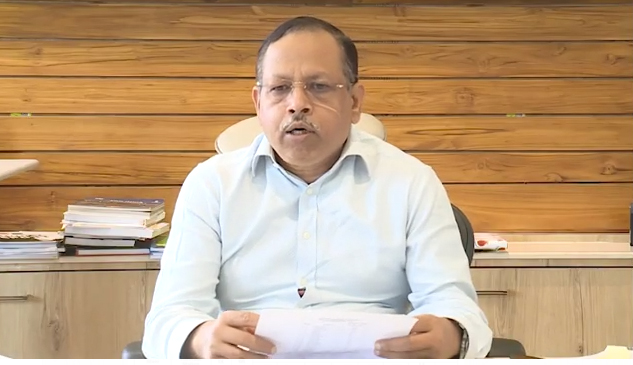 Bhubaneswar: The Odisha Government has suggested the Union Government to enhance the allocation to the Aspirational Districts to accelerate the process of bringing these at par with other developed districts.
This was proposed by Odisha's Development Commissioner (DC) Pradeep Kumar Jena during the National Workshop organized by the NITI Aayog at New Delhi on the occasion of Civil Services Day.
While presenting issues pertaining to the requirement of the Aspirational districts at large, Mr.Jena underscored the need to increase overall financial allocation for such underdeveloped administrative units of the country.
"Responsive allocation based on assessment is also required for the districts. Special funding can be made to match the efforts in resource-rich districts, with District Mineral Fund (DMF)," he suggested.
Similarly, the Centre should give flexibility in guidelines for execution of several Central schemes and programs in the districts, pointed out the Additional Chief Secretary while suggesting involvement of Panchayati Raj Institutions (PRIs) and Urban Local Bodies (ULBs) for development of these districts.
Such districts should also adopt sustainable agriculture practices and 'Farmers First' approach. There is also a need for interlinking of education, skill development, entrepreneurship and employment generation in those districts, he pointed out.
As remote hamlets lack connectivity & resulting gap in basic services, the Development Commissioner urged for Central support to complement significantly.
Access to banking is required to be further expand for digital economy to cover hinterlands. So, the RBI should guide banks to build ATMs in remote areas, he said.
Advocating for a reform in appointment of Prabhari Officers in the Aspirational Districts, Additional chief Secretary Jena suggested that experienced officers with access to knowledge be given such responsibilities to support the Aspirational District Collectors. Relevant ministries/departments need to mobilize knowledge partners /anchors, he said.
For strengthening the goal-orientation, ddistrict-specific outcome targets should be fixed to drive the Aspirational District Programme (ADP) parameters. Tech-enabled monitoring and decision-making is also needed, he pointed out at the meeting.
As many as 10 Districts of Odisha – Nuapada, Rayagada, Nabarangpur, Kandhamal, Kalahandi, Malkangiri, Balangir, Dhenkanal, Koraput and Gajapati – are covered under the Aspirational District Programme.
Speaking about the status of Odisha districts, the Development Commissioner said all Aspirational Districts (AD)s have 100% individual household latrines & functional girls' toilets in almost all schools, with 7 reaching 100%.
Similarly, nine out of 10 ADs have reached saturation in providing functional drinking water in schools. all ADs have achieved 100 per cent household electricity connections, he said.
Compared to 2018, Mr.Jena said, all ADs reasonably grown in Gram Panchayat internet connections, but still lagging as compared to advanced districts in terms of quality connectivity. All ADs have above 80% women receiving 4 or more antenatal care visits.
Malnutrition in new-born remains a concern, though underweight under-6 children have considerably declined, said Development Commissioner.
He further said that all the Aspirational Districts have consistent improvement in child immunization, with 5 reaching 100pc.