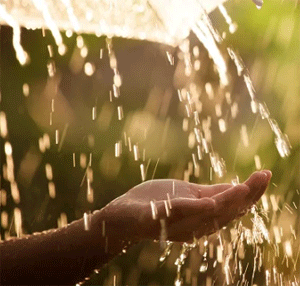 Bhubaneswar: The India Meteorological Department (IMD) on Sunday said a low pressure area formed on Sunday morning over Bay of Bengal. Under its influence, monsoon activity will resume in the State.
"The low pressure has been formed over west central and adjoining Northwest Bay of Bengal off north Andhra Pradesh-south Odisha coasts with the associated cyclonic circulation extending upto mid-tropospheric levels tilting southwestwards with height," the IMD said.
The low pressure will bring rainfall activities in the State in the next three days, Bhubaneswar Meteorological Centre officials said.
Light to moderate rain or thundershower is very likely to occur at many places over the districts of south Odisha and at a few places over the districts of North and coastal Odisha.
As per IMD prediction, heavy rainfall will occur at some places over the districts Koraput, Malkangiri, Rayagada, Kalahandi and Nabarangpur on Monday.
Heavy rainfall is very likely to occur at one or two places over the districts of Malkangiri, Koraput and Nawarangpur on July 14 while heavy downpour would occur at one or two places over the districts of Nabarangpur and Koraput on the next day (July 15).
The State has received 259.3 mm rainfall during the monsoon period (till today) which is 20 percent less than the normal average rainfall.
As many 14 out of 30 districts have received deficit rainfall till date during the ensuing monsoon season, the Meteorological Centre said.
The districts are—Angul, Mayurbhnaj, Keonjhar, Jajpur, Bhadrak, Deogarh, Sambalpur, Jharsuguda, Boudh, Bolangir, Kandhamal, Ganjam, Gajapti and Rayagada have recorded deficit rainfall ranging from 20 to 59 per cent during the period. The remaining districts have received normal rainfall during the season, so far.