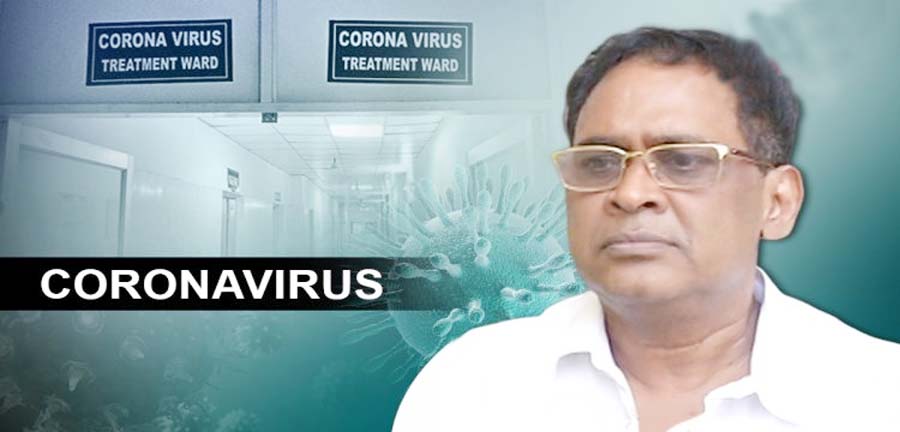 Bhubaneswar: Naba Kishore Das, Minister Health & Family Welfare has said that imposition of Lockdown can be a possibility if COVID-19 situation worsens in the State.
Mr.Das was speaking to Media here said "If people strictly adhere to COVID-19 appropriate behaviur imposition Lockdown will not be required, but if the situation worsens and there is a surge in COVID-19 case we will be forced to impose lockdown".
Minister Mr.Das while informing that the State Government is keeping a strict vigil in view of the surge in COVID-19 cases across some States in the country, said that the Department of Health & Family Welfare has already issued a circular to District Collectors and SPs to ensure and enforce COVID-19 appropriate behavior in their respective districts.
ACS Disaster Management and Special Relief Commissioner (SRC) has also written to all Collectors, Municipal Commissioners and SPs for strict enforcement of Covid appropriate behavior like wearing masks, using sanitisers, maintaining social distance, avoiding crowds etc, he added.
In the wake of sudden spike in number of COVID cases in some States, the Bhubaneswar Municipal Corporation (BMC) has formed five special squads for enforcement of COVID-19 guidelines in the State capital.
As per the fresh guidelines issued by the Special Relief Commissioner (SRC) yesterday, the squads are visiting the market places to ensure strict observance of COVID-l9 safety protocols such as mandatory wearing of mask, maintaining physical distancing in all public places, BMC Commissioner Prem Chandra Chaudhary said on Monday.
"The enforcement squads are monitoring the situation closely in market areas. They are announcing through mikes in shopping malls and religious paces to follow the COVID safety protocols. The volunteers have been requested to join the campaign to create awareness among public about rise in COVID infections. We are also trying to ensure COVID-19 safety protocol compliance through social media," said, BMC Commissioner.
In the meantime COVID-19 tally in the state on Monday mounted to 3,36,705 after 69 people tested positive for the virus, even as three districts were declared COVID- free, an official said.
Three districts Ganjam, Kandhamal and Nabarangpur have turned "coronavirus free" as no active cases exist there, he said.