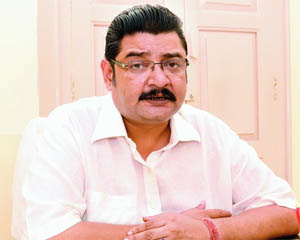 Bhubaneswar: State-run Odisha Industrial Infrastructure Development Corporation (IDCO) has acquired 8704.332 acres of land in the last five years for establishments of industrial purpose.
This was informed by Industries Minister Pratap Keshari Deb in a written to a question of Congress MLA Suresh Kumar Routray on the first day monsoon session.
The Minister said the State Government has acquired 8704.332 acres of land through IDCO in last five years, of which 4110.342 acres have been handed over to different industries while another 1520.372 acres of land is being utilised for set up of Industrial Estates, MSME Parks, Industrial area, he said.
Further, the process is going to hand over the remaining 3073.618 acres of land to different industrial units, Deb said.
As per the statement of the Minister, highest 852 acres of land has been acquired in Sambalpur district, followed by 792 acres in Jagatsinghpur, 733.837 acres in Khurda, 538 acres in Balasore, 475.916 acres in Mayurbhanj, 460 acres in Jharsuguda and 400.995 acres in Keonjhar district.
The Industries Minister informed that 977.782 acres of land has been acquired by the IDCO in the five years to set up 134 industrial units, of which 380.519 acres have been allotted and 694.778 acres land available with the IDCO. Out of the allotted land, 251.188 acres have remained vacant due to various reasons.
On employment of local youths in the industries, Deb said at least 90 per cent of the total requirement of unskilled and semiskilled workers have been employed from the local area.
Similarly, a minimum 60 percent of the required skilled workers are being appointed from the local area, he said.
At least 30 percent of the supervisory or managerial level posts are being filled up by recruiting the local youths. However, senior executives are appointed from the open market based on merit.
He said that locals will mean all the project displaced and affected people on preference followed by the people domiciled in the State.
Besides, the MoU signed Companies shall submit employment status reports in the prescribed format to the Collector with a copy to the Revenue Divisional Commissioner and Department concerned on a monthly basis. The RDCs will be responsible for overall supervision, monitoring & review of the provision relating to employment, he added.