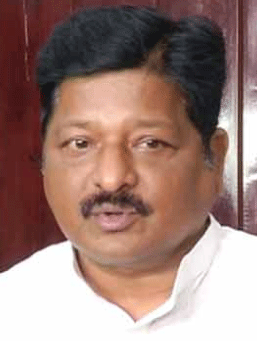 Minister Urban Development, Pratap Jena said issuance of Provisional Trade Licenses to the applicants instantly and development of slums and to remove some of the archaic provisions of the Municipal Act 1950 and Odisha Municipal Corporation Act, 2003 was the aim of the current amendment.
Minister Mr.Jena has said while proposing passage of Odisha Municipal Laws(Amendment) Bill 2020 in the State Legislative Assembly on 6 October.
He said the Municipal Act,1950 and the Odisha Municipal Corporation Act,2003 have been amended from time to time in order to enable the Municipal Bodies to function as effective units capable of enhancing the living standards of citizens in the Urban Local Bodies of the state.
The current amendment primarily aims at achieving three important goals i.e. to enhance the living standards of slum dwellers through a dedicated allocation of capital expenditure on basic services & infrastructure to the slums, encourage the trade and businesses in the state by easing the processes of issuance of licenses practised for various kinds of trade in the State and to delete some of the archaic provisions in the Municipal Act which have become redundant in the modern context.
25 Percent of the total urban population of Odisha inhabit in the slums. Inclusion of slum dwellers in the mainstream development is not possible without better basic services and infrastructure development in slum areas.
Therefore, development of slums has been one of the key priorities of the State.
Through this amendment, provisions have been made for utilisation of not less than 25 Percent of the annual capital expenditure related to development works in the ULBs for basic services and infrastructure in slum areas.
Under 5 "T" intervention and for ensuring ease of doing business there was a need to simplify the process involved in issuing Trade license.
Through this amendment, provisions have been made to issue Provisional Trade License to the applicants instantly on the date of submission of application.
This Provisional Trade License would be valid for a period of 3 months & the Executive Officer/Deputy commissioner authorised by the Commissioner shall have to issue or reject the trade license before expiry of the Provisional License. As per the amended provisions the Trade Licence issued finally may not be required to be renewed up to five years.
Similarly, in order to enhance the operational efficiency of issuing licenses and to avoid confusion with other industry specific laws the amended provisions have substituted "Industries & Factories (including dangerous and offensive trades, occupation or processes)" with "License for trade or business".
This change in nomenclature will ensure that Trade License is only provided for carrying out the trade in the municipality/corporation. These provisions will not only make things easy for traders/shop owners but also substantially   contribute towards improving the business environment of ULB.
Through this amendment certain archaic provisions in the said act which are no longer relevant have been deleted, pointed out Minister.
Odisha House passed the Bill on Voice Vote.