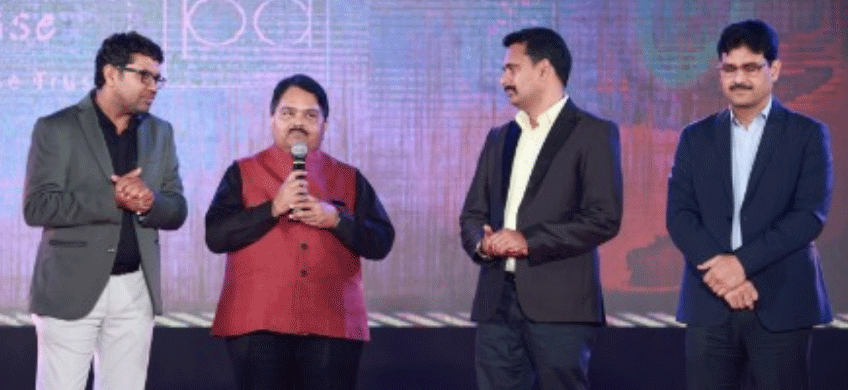 Bhubaneswar: Ace Philanthropist Pankaj Lochan Mohanty, who is known for extending wideencouragement for public causes, has extended support to various programs for People, Police Personnel  in Odisha has been honored in Naman-2022.
Chairman & Managing Director of MGM Group, Shri Mohanty was felicitated by Twin City Police Team in Naman, a star-studded Annual Charity Show organized to raise funds for welfare of the Police Personnel.
MGM Group is a Diversified Conglomerate engaged in Mining, Steel, Textiles, Hospitality, Green Energy and others has extended support for the Charity Show.
Shri Mohanty was felicitated by Additional Commissioner of Police Dr.Umashankar Das. DCP Bhubaneswar Prateek Singh was present in the ceremony.
Keeping in tune with indomitable MGM Spirit, the Group has always encouraged initiatives for continuous social development and betterment.
Dedicated to honor the Commissionerate of Police and Family this star studded event was organized by White Canvas, Smile Please and Popa Initiative.
On receiving honor, Shri Mohanty congratulated the Team Police for their efficiency in planning and executing such an initiative.
When a requirement was felt to support the cause of Police be it improvement in English Speaking skill of Police personnel in Twin City, or any such issues, Shri Mohanty has extended support for the purpose.
In fact the Twin City Police has joined hands with the British Council, on a project 'Communicating with Confidence – training for Police personnel', a program to enhance professionalism and public communication of police personnel and officers with regards to communication in English.
Similarly The Wellness Point "ANAND" in the premises of Capital Police Station is being utilized by the Police Personnel.
The Wellness Point was donated and sponsored by State's leading Mining and Industrial Conglomerate, MGM Group.