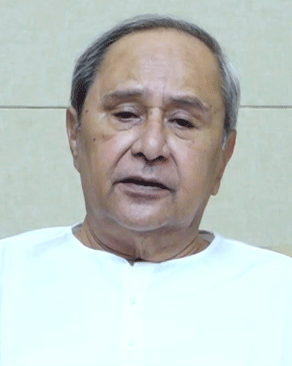 Bhubaneswar: With heatwave condition puts normal life out of gear, Chief Minister Naveen Patnaik has ordered closure of all schools upto Class-X and anganwadis from April 12 to 16.
On arrival from Japan this evening, Shri Patnaik immediately took a review meeting with senior officers on the current heat wave condition and Covid situation here. Secretary to CM V K Pandian was present in the meeting.
Chief Secretary Pradeep Jena, SRC & ACS Revenue & Disaster Management Satyabrata Sahu, Development Commissioner Anu Garg, Principal Secretary Urban Development G Mathivathnan, Secretary Health Shalini Pandit, and other senior officials attended the meeting.
For the past few days the temperature has been rising in the state and the Met Department has also issued heat wave warnings throughout the state.
In this context, anganwadis and all schools both government and private up to Class-X will remain closed from Wednesday to April 16, the Chief Minister directed.
Further, the Chief Minister directed the administration particularly Panchayat Raj & Drinking Water, Housing & Urban Development and Energy departments to start preparations to meet the situation.
He directed the concerned authorities to ensure smooth supply of drinking water both in urban and rural areas with special focus on water scarcity pockets. He also directed the Energy department to ensure continuous power supply to meet demands during heat wave conditions.
Patnaik also advised the administration to keep in touch with various professional Met agencies to collect information about monsoon and prepare advanced planning accordingly.
While reviewing the various activities of the Health & Family Welfare department, the Chief Minister expressed satisfaction over the functioning of the BSKY scheme which provides free healthcare facilities to nearly three and half crore people of Odisha.
In view of the significance of the scheme, the Chief Minister advised the health department to ensure prompt medical care for all the beneficiaries.
The Chief Minister was briefed about the current Covid scenario in the country in general and Odisha in particular.
The situation is well under control. Government has taken all precautionary measures including a massive awareness programme to contain the outbreak. The Chief Minister has advised to monitor the situation closely.
As per an evening bulletin of Bhubaneswar centre of India Meteorological Department (IMD), Baripada recorded the highest maximum temperature of 41.6 degrees Celsius followed by Jharsuguda at 41.2 degrees Celsius and Sambalpur—40.8 degrees Celsius.
Capital city Bhubaneswar recorded the highest maximum temperature of 40.7 degree Celsius while it was 40.5 degrees at Titlagarh and also Boudh.
The other places which recorded a temperature of 40 degrees Celsius or above are—Cuttack (40), Angul (40.1) and Sundergarh (40).