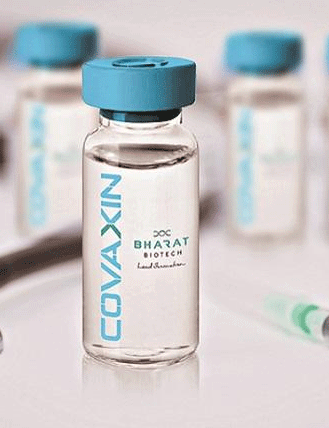 Bhubaneswar : Administration, social activists and media have key role to play to desist gossip mongers from propagating against corona preventive vaccine. 
In this regard political readers irrespective of party affiliations must behave positively keeping the threat of global pandemic in view.
Within a span of 14 months, from its birth place in Wuhan of China, spikes of Covid-19 spread their tentacles to at least 213 countries in world.  During this period at least 9.5 crore Covid-19 cases are detected round the globe.  The pandemic has also taken more than 20 lakh human lives so far. 
Though the situation in India, especially in Odisha is under control in comparison to many other developed European and American countries, still the threat is hanging over the head.
First corona positive case in India was detected on 30 January, 2020 whereas first corona patient in USA was tested 10 days prior. Despite maximum proactive steps first corona case in Odisha came to light in last March.
Since outbreak of Corona pandemic scientists and doctors across the world are trying their best to save precious human lives in absence of definite drugs and they have cured more than 6.5 Crore Covid-19 patients so far.
The global pandemic is not only a health related threat, but it has also crippled socio-economic conditions in almost all the countries.
Braving adverse situation including series of lock-downs and shutdowns, scientists are able to develop few vaccines to prevent dreaded Covid-19. While countries like USA, U.K, China are taking lead to bring out vaccines within shortest possible period, India is also not lagging behind in such research work. After several rounds of trial, GOI has granted emergency permission for administering vaccines prepared by two organizations one of which is indigenous.
In the meantime, vaccines developed by Moderna and Pfizer of USA and Oxford of UK have drawn global attention. Many countries are also waiting eagerly for Bharat Biotech vaccine of India.
As promised GOI in cooperation with State Governments is going to offer free corona vaccines to 3 Crore persons from health sectors in first phase. However, political spiting is in high pitch on vaccine issue.
Taking advantage, quacks are spreading gossips against vaccine and to counter the same Government is also trying its best to make people aware about benefit of the vaccine.
Expressing dismay on such unwarranted mud slinging, scientists and doctors are advising people in general not to judge the issue on the basis of irrational and unscientific gossip of the quacks. 
Who is to be vaccinated and who is not to be vaccinated is to be decided on scientific basis by the health experts. In larger interest people most follow the advice of authorized and qualified physicians as it is a question of life and death, said Dr. Swayam Prakash who is busy in corona research work in USA.