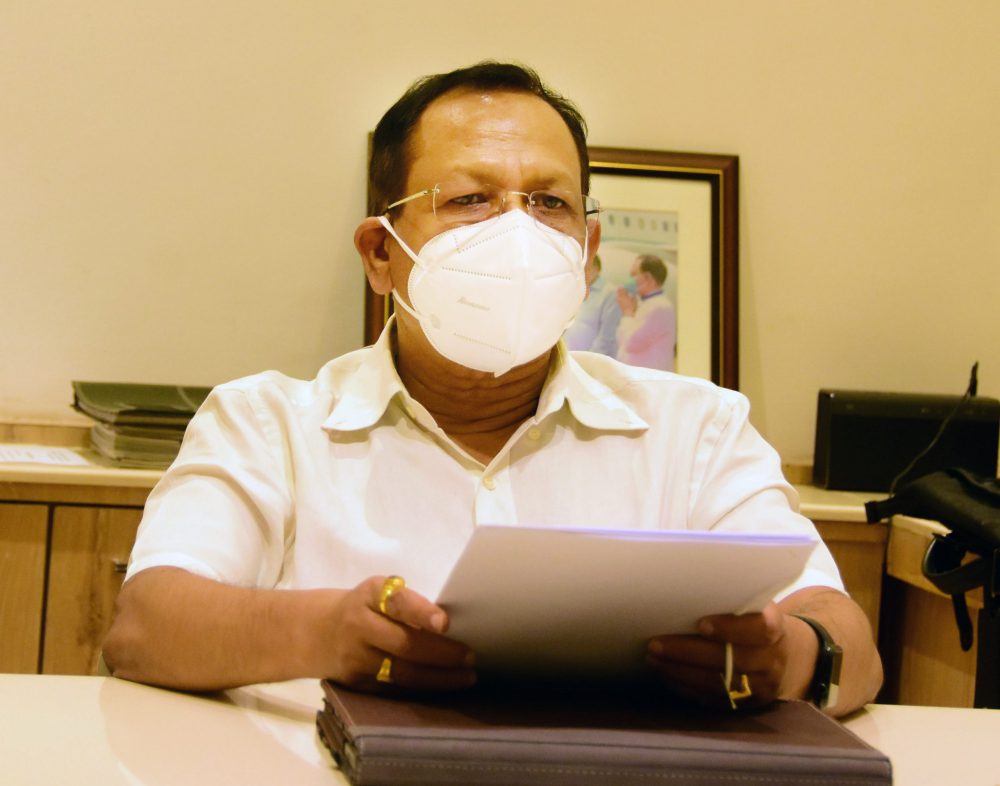 Bhawanipatna: Development Commissioner Pradeep Jena digitally launched Project Utthan, an initiative to empower communities by HDFC Bank's Flagship CSR Program Parivartan.
Mr.Jena, who is emotionally connected to Kalahandi launched the Program and appreciated efforts of HDFC Bank in this regard.
Mr.Jena has served this District for long time during his early career as Sub Collector, Project Director DRDA and District Collector and has been instrumental in changing economic and social fabric of this backward region.
So naturally he was happy to launch Project Utthan and lauded efforts of the HDFC Bank, which has been making efforts to help out the communities in collaboration with OXFAM India.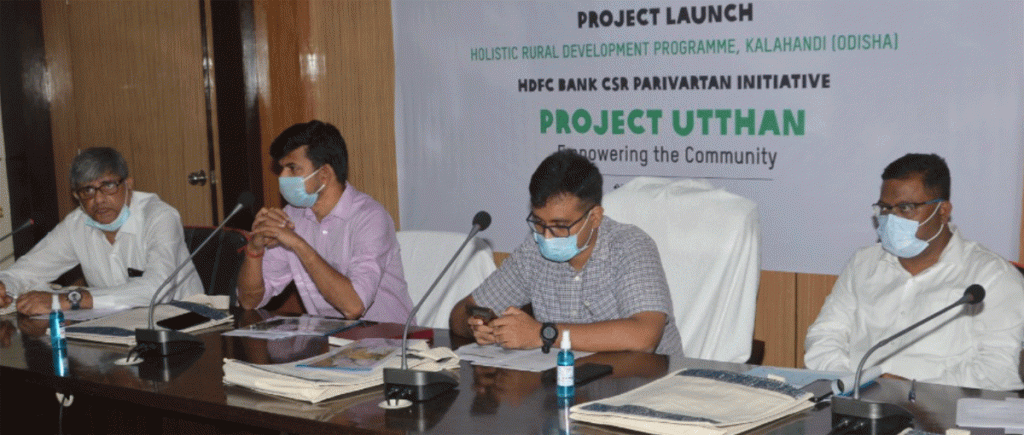 District Collector, Gavali Parag Harshad and PD, DRDA, Somesh Kumar Upadhyaya. Deepak Kumar Singh, Circle Head, Odisha, Swaroop Sharma, CSR, Odisha and Chetan Das, Cluster Head, HDFC BANK graced the occasion.
District Collector Dr.Parag has been steering overall development process in the District along with Mr.Upadhyaya, PD DRDA for which the Aspirational District is scaling ladder of progress in a sustained manner.
HDFC Bank flagship CSR program Parivartan' Project Utthan will contribute towards the socio-economic empowerment of marginalized communities by enhancing sustainable livelihood options and improving essential services through women-centric approach.
HDFC Bank adopted five areas under Parivartan for holistic social work, such as Rural Development, Promotion of Education, Skill Training and Livelihood Enhancement, Healthcare and Hygiene, and Financial Literacy and Inclusion.
As of June 2021, Parivartan has benefited 33.87 lakh people in Odisha. #Parivartan aims at mainstreaming economically & socially-challenged groups across the country by ushering growth, development and empowerment. HDFC Bank spent ₹634.91 crore through #Parivartan nationally and emerged as one of India's largest CSR spender in 2020-21. This was 18.5% more than previous year.
Since 2017, through Parivartan, HDFC Bank has been actively working across 19 villages in Kalahandi's Kesinga and Bhawanipatna Sadar blocks. Project Utthan is the second phase of the HDFC Bank CSR initiative in partnership with Oxfam India and will cover 17 villages of M.Rampur block.
"HDFC Bank is committed to support and develop disadvantaged and marginalized communities through our Holistic Rural Development Program (HRDP)," Nusrat Pathan, Head- CSR, HDFC Bank said. "We identify and support programs that seek to develop and advance communities in a sustainable manner. Oxfam India is the right partner to address unique challenges in Kalahandi. We are happy to partner with them for project Utthan. We are confident this will deliver fruitful results for the beneficiaries."
Chetan Das, Cluster Head of HDFC Bank said Project Utthan will facilitate 150 women agriculture entrepreneurs for development and formation of Farmer Producer Company, which involve 3000 House Hold covering 10, 900 population. This is a unique initiative for economic empowerment of women.