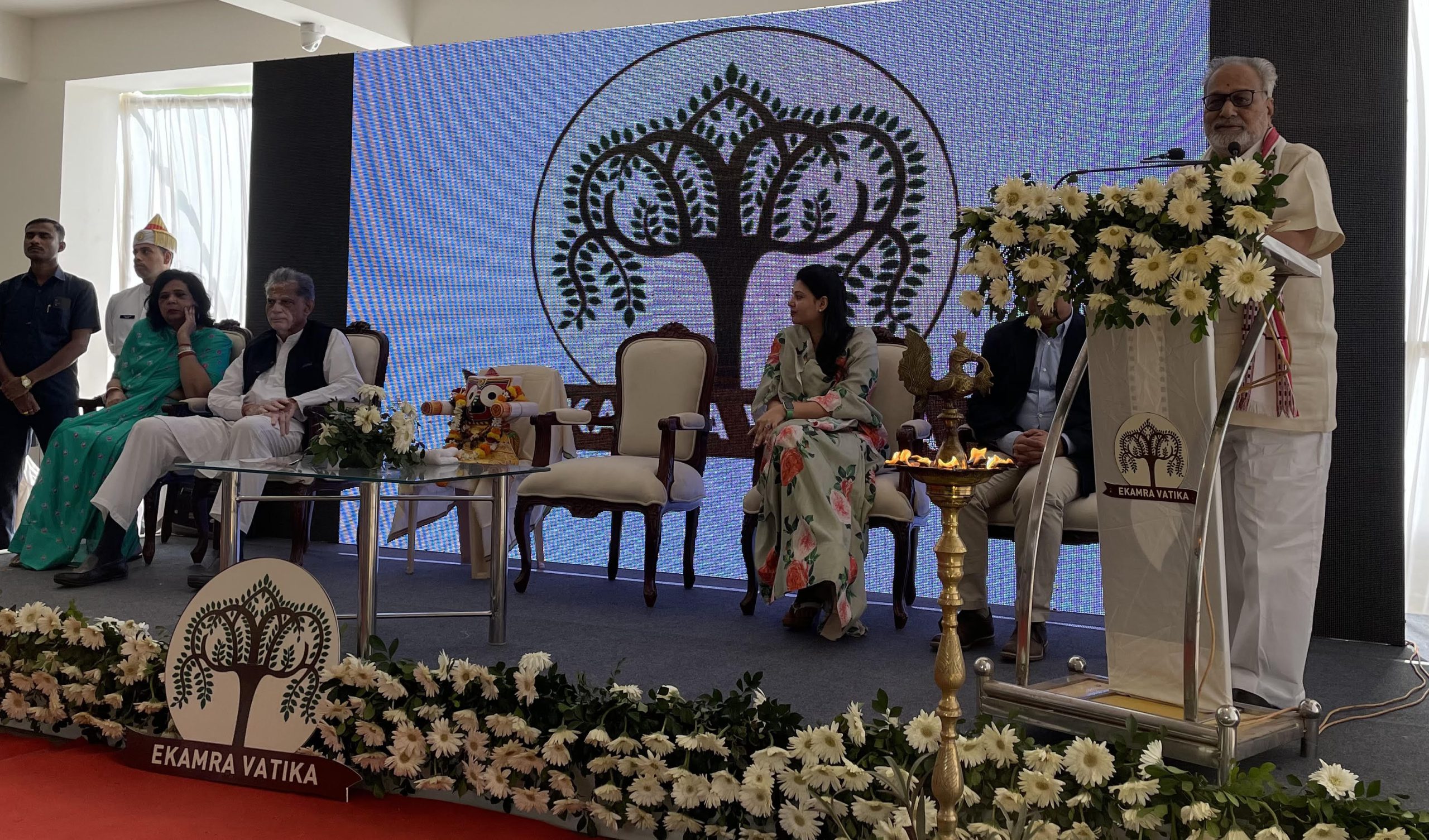 Bhubaneswar: Governor Prof. Ganeshi Lal inaugurated Ekamra Vatika, the premier new school of Bhubaneswar here on 19 November.
Former Minister and Ex MP Anang Uday Singh Deo, Eminent Educationist Shashank Vira graced the occasion with the gracious presence of Editor Dharitri and Orissa Post, Tathagat Satapathy.
The school authorities announced its admissions for play group and nursery for the academic year 2023-24. The event was graced by the presence of many dignitaries and parents, and witnessed heartfelt support from Chief Minister Naveen Patnaik virtually.
With the vision of reimagining early childhood education in Bhubaneswar, Ekamra Vatika has been designed with the intentional thought of creating a learning environment guided by the best international practices, deep-rooted research and understanding of how children learn. Through its bespoke curriculum, student-centric infrastructure, and progressive teaching-learning approaches, the school aims to engage young children in experiential and life-changing learning.
Meghna Singh Deo, Chairperson, Ekamra Vatika, shared her vision and philosophy, while highlighting the importance of investing in quality early childhood education in preparing our children for the new world.
This message was resonated by Shashank Vira, international educator and entrepreneur, and Governor, Prof. Ganeshi Lal, who further shared his thoughts and aspirations for early childhood education in Bhubaneswar.
An invigorating panel discussion with an esteemed group of experts further sparked a dialogue on "Education for a new world: Reimagining where and how you learn".
The experts comprised of Shashank Vira, Chidatmika Khatua, Adyasha Satpathy, and Chandrachur Singh, The school then opened its doors for everyone to observe and experience Ekamra Vatika for themselves.
Admissions are now open for play group and nursery for the academic year 2023-24. Former MP Kalikesh Singh Deo coordinated the entire ceremony, which was well attended by dignitaries, educationists and people from cross section of the society.