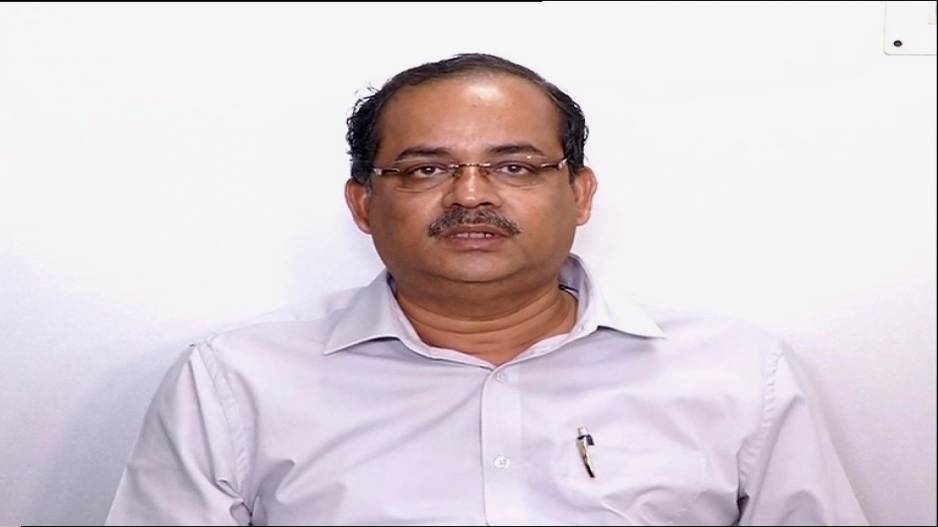 Bhubaneswar: The State Election Commission has issued detailed guidelines for smooth and safe conduct of the three-tier Panchayat Elections with strict adherence to the Covid-19 protocols.  
"I am directed to request you to ensure that the instructions of the Commission are strictly followed while conducting General Elections to PRIs, 2022," SEC Secretary RN Sahu told Collectors while issuing the guidelines.
As per the guidelines, all persons involved with the electoral process will have to wear a face mask during the concerned election related activities.
Social distancing norms shall be strictly obeyed by all persons connected with election related activities as per the extant COVID guidelines of the State Government and Ministry of Home Affairs.
All polling personnel, security personnel and counting Staff shall be doubly vaccinated before being deployed/engaged in election related activities.
No polling agent/counting agent will be allowed to enter the polling station/ counting hall without double vaccination.
As far as practicable, large halls will be identified and utilized to ensure social distancing norms. Adequate number of vehicles shall be mobilized for movement of polling personnel, security personnel to ensure compliance of COVID-19 guidelines.
Persons having symptoms of COVID-19 positive will not be engaged in polling duty. A person from a containment zone or in home isolation will not be deployed for election duty. As far as possible, persons suffering from co-morbidities susceptible to Covid-19 shall not be engaged in polling duty, as per the guidelines.
"While filing nominations, either the candidate or one proposer shall enter the waiting room outside the Election Officer's office maintaining proper social distance (two meters/6 feet)," it said.
Similarly, either the candidate or his proposer shall be permitted to enter the room of the Election Officer. The next candidate will be sent to the Election Officer's room only after the first candidate returns.
All the candidates who reach the Election Officer's room within the prescribed time shall be given tokens on first come first served basis. A COVID positive patient can submit nominations through his/her proposer. Candidates should compulsorily wear a face mask before entering the Election Officer Office.
Only one vehicle is allowed for the purpose of filing nomination, which should be strictly enforced, the SEC told the Collectors.
The Election Officer's chamber should have sufficient space to perform the functions of nomination, scrutiny and symbol allocation following social distancing norms.
The List of final contesting candidates shall be prepared constituency wise and symbols be allotted accordingly. Candidates of concerned constituencies shall be permitted to be present in the hall.
If the number of candidates is more, symbols will be allotted as laid down in rules. If more than one candidate opts for the same symbol, then the symbol will be allotted by lottery following social distancing norms.
In case of election to the Panchayati Raj Institutions, the area of the constituency being small, the campaign is restricted to the concerned constituency.
The candidates can undertake door to door campaigns with minimum supporters, maintaining social distance during the campaign and they shall all wear face masks without fail. The maximum persons allowed during door to door campaigns is 5 (five) including candidates.
As far as possible the priority should be given to the campaign through social/electronic media. In view of COVID-19, campaigning in large groups is not allowed.
COVID positive candidates are restricted from campaigning in physical form. No Road show, padayatra, cycle/bike/vehicle rally and procession will be allowed. No physical rally of political parties or probable candidates or any other groups related to election will be allowed.
No victory procession after the counting will be allowed and not more than two persons will be allowed to accompany the winning candidate. Political parties/candidates having their camp office in different wards are instructed to wear face masks and often sanitize their hands, either with sanitizer or soap and water.
Anybody violating instructions on COVID-19 measures will be liable to be proceeded against as per the provisions of Section 51 to 60 of the Disaster Management Act, 2005, besides legal action under Section 188 of the IPC, and other legal provisions as applicable.
At the polling booth, there will be three queues, for male, female, and PWD/Senior citizen voters. Seating arrangements in polling stations for the polling personnel and polling agents shall be made as per the norms of social distancing.
If it is seen that the seating arrangement is not possible in the voting Hall by social distancing, the Polling Agents can sit outside the Hall where they can observe/see the voting process.
COVID-19 patients who are quarantined will be allowed to cast their vote during the last hour of the poll day at their respective polling stations, under the supervision of health authorities, strictly following COVID-19 related preventive measures.
Large gatherings and procession by the winning candidates are prohibited. Anyone, even after being doubly vaccinated, having any symptom of COVID like fever, Cold etc. will not be allowed in Counting hall.
Every counting official and security personnel will be provided with a mask, sanitizer. No public gathering outside the counting venue during the process of counting. Candidates may appoint/replace counting agents in case the report is positive.