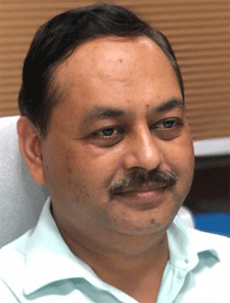 Bhubaneswar: The State has collected Odisha Goods and Services Tax (OGST) of Rs 858.83 crore during June 2021, which is 13.13 percent more than what State had got in June last year.  The State had collected Rs 759.17 crore during June 2020.
The progressive collection of OGST during the first quarter of the current financial year 2021-22 is Rs 2812.93 crore against a collection of Rs 1560.20 crore during the same period of last fiscal. The OGST collection in the first quarter of 2021-22 recorded a progressive growth of 80.29 percent.
This growth of 13.13 per cvent in OGST collection during June 2021 is a result of better compliance by dealers having turnover of more than Rs 5 crore during previous year, increased collection from iron and steel as well as mining sector and collection from matured GST demand made by tax officers after return scrutiny, said an official.
The growth of collection in OGST is despite the extension of return filing date by the GST Council and poor filing of returns and payment of tax by dealers having turnover of less than Rs 5 crore, he said.
There is also a collection of Rs 743.16 crore in CGST, Rs 842.65 crore in IGST and Rs 555.27 crore in Cess during the month of June. The total GST collection during June is Rs 2999.91 crore as against Rs 2693.75 crore collected during the same of 2020. So the total GST revenue registered a growth of 11.37 per cent in the last month.
The progressive GST collection in the first quarter is Rs 10046.14 crore against Rs 5192.30 crore collected till June 20 with growth of 93.48 per cent.
The total collection of VAT (petrol and liquor) is Rs 709.32 crore in June as against Rs 424.57 crore during June '20. Out of the above, collection from petroleum products is Rs 585.49 crore during June 21 against Rs 408.81 crore collected in June 2020.
Similarly, the collection from liquor is Rs 123.82 crore during June 2021 against Rs 15.75 crore during June 20.
Last year the revenue collection was badly hit due to the imposition of shutdown and lockdown restriction in view of Covid-19.
The Commercial Tax & GST Organization has been focusing on increasing the tax-base of GST with regular survey and registration. 7984 numbers of new registrants have been brought under the GST fold from April-June 2021-22.
CT& GST Commissioner SK Lohani has asked all circles to ensure 90 per cent return filing within the due date. He asked all the field officers to detect the wrong return filers by applying data analytics and collect all taxes from them as per the provisions of law.
Tax Officials have been further instructed to increase the field surveillance so that potential leakages could be plugged.