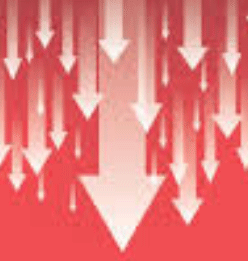 Bhubaneswar: With the cessation of Goods & Services Tax (GST) Compensation Regime for the States from July 2022, it is apprehended that shortfall in Own Revenue for Odisha will be around Rs.65,000 Crore in next 5 years.
Latest analysis on discontinuance of GST Compensation and its impact on Odisha's Economy reveal this fact for which State Administration is in a worrying state.
Accordingly the State Government has sent a request to the Union Government to continue GST Compensation facility for the states beyond July, 2022 in order to enable the State to maintain the level of expenditure in the 'Priority Sectors'.
Ministry of Finance has been approached in this regard as the cessation of GST Compensation to the states has affected the Own Revenue of the State.
In recent years Odisha's Own Tax Revenue as percentage of Gross State Domestic Product (GSDP) has declined, especially since introduction of GST.
In 2015-16, Odisha's Own Tax Revenue as percentage to GSDP was 6.86 and which has been reduced to 6.20 during 2019-20.
The period of GST Compensation has ended on 30 June, 2022. The unilateral decisions of the Union Government to reduce the tax rates of the Union Taxes and contraction of Economy during 2020-21 have resulted in contraction of Divisible Pool, resulting in reduction in the devolution of the Central Share Tax to the State to the tune of 2.18% of GSDP from 2015-16 to 2020-21.
The total resources pool of the tax has been reduced by 3% from 2015-16 to 2020-21.
Now with cessation of GST Compensation to the states, Odisha has little space to enhance its Tax Revenue in order to fill the resources gap.
Under this backdrop, Odisha Government has requested the Ministry of Finance to resume GST Compensation Regime with effect from July, 2022.
A Memorandum has been sent to Union Minister of Finance Nirmala Sitharaman to continue the GST Compensation to states for another 5 years till stabilization of the State Revenue, said sources.
Earlier in the 47th GST Council meeting, Minister Finance, Niranjan Pujari had raised the issue of GST compensation issue. He stated that, if GST compensation is discontinued after June, 2022, the resource gap in the State would increase and cause large fiscal shock. It would also lead to reduction in the Capital Expenditure.
Minister Mr.Pujari accordingly requested the GST Council to extend the compensation window by another five years in the interest of revenue of state.
Now Union Government will take a decision in this regard and it will be reflected in the Union Budget 2023-24, which will be presented in the Parliament on 1 February, 2023.