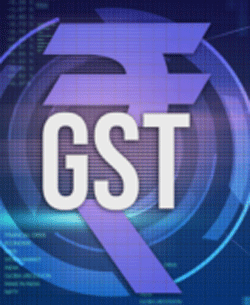 Bhubaneswar: The ending of compensation arrangements under the Goods and Services tax (GST) from June 30, 2022 has turned out to be a major concern for the State Government.
As the senior officials are busy in preparing Annual Budget 2022-23, the issue of GST Compensation is bothering them more as it will hamper the resource mobilization a lot.
While the Union Government was providing GST Compensation to bridge the gap between protected revenue and actual collection, this facility is coming to an end from July 2022.
And senior officials of the Odisha Government are worried over the situation as to how to tide over the financial stress due to absence of GST Compensation arrangements.
Recently almost all the States have urged the Union Government for an additional five years to help them tide over the financial stress triggered by the pandemic.
This is a big issue with all states, and if this compensation is not extended, the financial position of states could deteriorate, feel senior officials.
While Odisha has planned a growth of 9 Percent during 2022-23, more and more resources are needed to achieve the target.
Odisha's economy is projected to grow at 9.5 Percent during 2021-22 and due to Covid Pandemic it is likely to slow down during 2022-23, experts feel.
While the Global Economy is projected to grow at 4.9 percent and India's economy slated to grow at 8.5 Percent during 2022-23, Odisha is eyeing a 9 percent growth as it has the backing of mineral sector revenue, which is helping the State in a big way.
However, due to absence of GST Compensation from July, 2022, the State Government is expecting financial stress.
In fact almost all the states now want the Centre to propose in Budget 2022-23 that compensation paid to states will go beyond June 2022.
This will not only require an amendment to the GST Act but also require the Centre to manage its extra borrowings for compensating states while giving a large portion of cess collection towards state compensation.
While in the 2021-22 Budget it was expected that transfers from the Union Government will be of the order of Rs.68,100 Crore, officials are not sure of receiving the targeted amount as central funding has slowed down sharply.
Out of the total Revenue Receipts of Rs.1,25,600 crore, State was expecting Rs.68,100 crore from central transfers and Rs.57,500 crore from tax and non-tax revenue of the State.
However, with central transfers sliding sharply, the State Government is concentrating more and more on Tax and non-tax collections.
Officials say that Fiscal Policy of the State will be guided by the principle of long term fiscal sustainability keeping in view the contraction of the Gross State Domestic Product (GSDP) due to impact of Covid as well as its susceptibility to natural calamities.
However, experts feel that the State Government will register moderate growth in Financial Year 2022-23, given its performance in generating resources for the State.