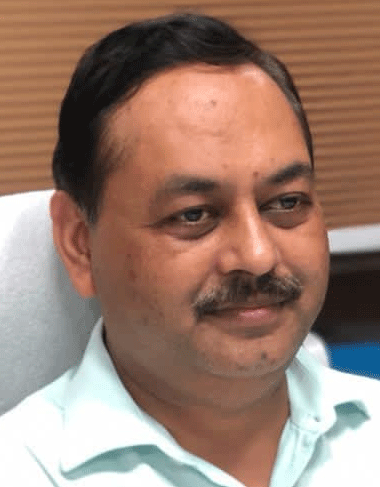 Bhubaneswar: Odisha has recorded a growth of 25.30 Percent in gross GST collection (CGST, IGST, SGST & Cess) during January 2021 with collection of Rs. 3137.45 Crore against Rs. 2503.97 Crore during the corresponding period of 2020.
Thanks to overdrive of Commercial Tax (CT) and GST Commissioner Sushil Kumar Lohani this is also the highest collection as well as highest growth in Gross GST collection during the Current Financial Year.
This growth is as a result of sharp growth in IGST of 71.88 Percent as well as growth of 8.17 PC in CGST, 4.48PC in OGST and 13.31PC in Cess.
Collection of IGST during January 2021 is Rs. 1158.77 Crore against Rs. 674.18 Crore during January 2020 with growth of 71.88 PC.
The rise in collection of IGST can be attributed to higher demand from other States for basic materials produced in Odisha like Iron and Steel, Aluminium and Coal etc.
The collection of OGST during January 2021 is Rs. 777.71 Crore against Rs. 744.33 Crorecollected during January 2020 with growth of 4.48PC.
Total VAT Collection (Petrol and Liquor) of Rs. 831.78 Crore during the month is also the highest during the Current Financial Year registering a positive growth rate of 20.99 PC against collection of Rs. 687.50 Crore during January 2020.
Out of this, collection from Petroleum Products registered a growth of 24.14PC with collection of Rs. 655.15 Crore in January 2021 against Rs. 527.77 Crore in January 2020.
VAT from liquor also registered a positive growth of 10.60 PC with collection of Rs. 176.62 Crore in January 2021 against Rs. 159.73 Crore in January 2020.
CT & GST Organization has been focusing on increase in the tax base of GST with constant survey and registration.
41145 number of new registrants have been brought under the GST fold in the Current Financial Year (Till January 2021).
All Circles have been instructed to ensure 90PC return filing within due date.
108117 Number of GSTR 3A notices have been issued to Non Filers. 14934 Assessment U/S 62 initiated for non filing of returns and demand in 8034 cases raised through DRC-07.
As a result of these, the return filing percentage of the preceding four months i.e. the percentage of returns filed for tax period September was 91.79PC, October it was 91.25 PC, November, 88.61 PC and December 2020 it was 77.26 PC for State Assigned Taxpayers.
Number of e-way bill generated by dealers from Odisha is 15.26 Lakh during January 2021 which is the highest number of e-waybills generated during the Current Financial Year.
The e-waybill generation has also shown a positive growth of 15 PC as it has increased from 13.31 lakh in January 2020 to 15.26 lakh during January 2021.
Data Analytics are being used for generation of various analytical reports. Based on data analytics, 53007 returns have been scrutinized out of which discrepancy noticed in 11392 cases and statutory action initiated.
Enforcement Activities have been stepped up in order to increase the compliance level among taxpayers and unearth large scale GST frauds.
Based on intensive Data Analysis and internal intelligence, the State Enforcement Wing has busted many rackets involved in raising bogus invoices and arrested 17 persons for their involvement in availing and passing of bogus ITC, said sources CT & GST Commssionerate.