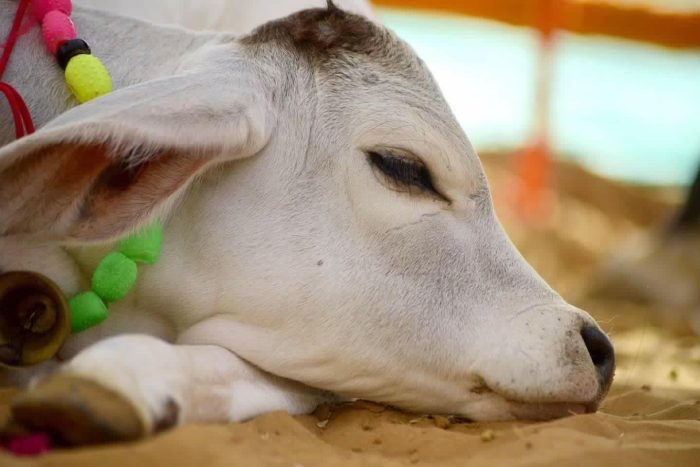 Bhubaneswar: The State Government has decided to sanction lease of Government land measuring 5 acres in Mayurbhanj District for Goshala on free of premium and free of incidental charges.
The State Cabinet headed by Chief Minister Naveen Patnaik has approved the proposal.
The 5 acres of land in Anladuva Mouza under Rairangpur Tahasil has been allotted in favour of the Secretary, Rairangpur Goshala Committee since the year 1958.
Now, the Government has waived out all the penalty, assessment, fine etc. which the Goshala Committee is liable to pay to the Government for occupation of the Government land.
However, the Goshala Committee will have to pay annual ground rent at the rate of 0.25% of the market value of the land and cess at the rate of 75% of the ground rent for such sanction of lease.
The Rairangpur Goshala Committee thanked Chief Minister Naveen Patnaik and 5T Secretary V.K. Pandian for fulfilling the promise they have made to the Committee.
Notably, during 5T Secretary's visit to Rairangpur on March 3, the Committee had put forth their demand to allot the government land into favour of the Goshala. At that time, Pandian has assured the Committee to fulfil their demand within 7 days and it was done as per the promise made by the 5T Secretary.
"We want to thank our Chief Minister and 5T Secretary for fulfilling our 70 years old demand in just seven days," said Sunil Choubey, Member of the Rairangpur Goshala Committee.
In a similar development, on January 21 this year, Chief Minister Naveen Patnaik visited a Goshala at Jamukoli near Jatni of Khurdha.
The Chief Minister fed fruits and vegetables to the cows at the Goshala. Seeing a newborn calf, the Chief Minister asked what was its name. After learning that the calf had not been named, the Chief Minister named it 'Krishna'.
At the Goshala the CM took stock of the food and arrangements made for the cows there.
The farm was set up by Bhubaneswar Municipal Corporation (BMC) in a sprawling 5.5 acres land at Jamukoli in 2018. It is meant for rehabilitation of the abandoned cattle from Bhubaneswar and its outskirts. The farm has 906 cattle now.
The Chief Minister has directed Khurda administration to expedite land acquisition process for establishment of a new animal welfare centre in Jamukoli area.
The district administration has identified 20 acres of land in Jamukoli for construction of a new animal welfare centre as the current goshala is already over populated, sources said.