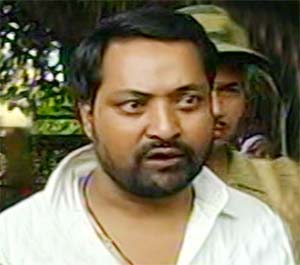 Cuttack: Gangster Hyder Ali has escaped from the SCB Medical College and Hospital here where he was admitted for treatment.
According to police sources, Hyder escaped from Cabin No.V of the Department of Plastic Surgery of the SCB Medical College & Hospital where he was admitted for treatment after being shifted from VIMSAR, Burla nearly 12 days back.
The gangster is believed to have drugged the Cops posted outside his cabin, the sources said.
The notorious gangster who was lodged in the Circle Jail at Sambalpur is the Hit Man of the Tito gang.
Notorious gangsters Hyder Ali and Tito, alias Usman Ali, ruled the roost for three decades in Coastal districts of the state and were involved in several murder, extortion, tender-fixing, illegal stone and sand extraction, and peddling of narcotics and contraband.
A team has been constituted comprising SPs of Kendrapara, Jajpur, Cuttack DCP and other senior officials to nab the dreaded criminal, informed DGP of Prisons.
Cuttack DCP Prateek Singh said, "All our special teams have been alerted and a massive search operation has been launched. Neighbouring states have also been notified about the development. We are hopeful to arrest the criminal at the earliest."
Notably, in 2015, the Court of Additional District Judge-II in Bhubaneswar had handed imprisonment for life to Hyder and two others in connection with the kidnap and murder of mine owner Rashmi Ranjan Mohapatra.
Prior to that in 2011, Hyder and seven others were sentenced to life for killing Sheikh Chuna alias Malik Hanan, brother of gangster Sheikh Suleiman.
On 2 May 2017, Hyder was transferred to Sambalpur jail from Jharpada jail in Bhubaneswar due to security reasons following reports of gang war with Dhalasamanta Brothers