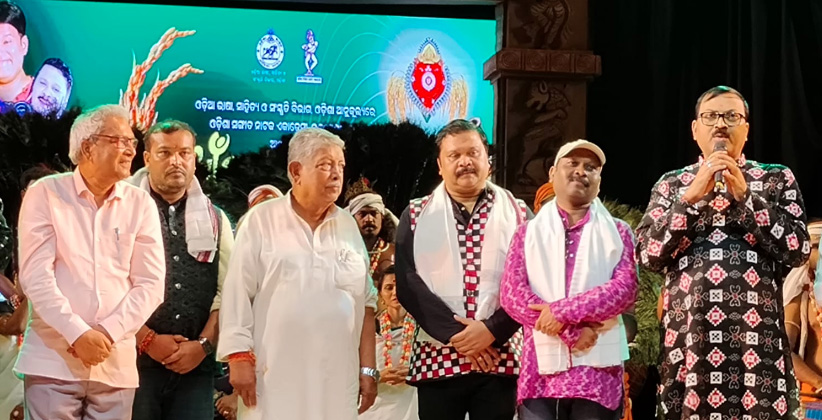 Bhubaneswar: Nuakhai Bhetghat, a get-together on the occasion of Nuakhai festival, was organized by Department of Odia Language, Literature and Culture.
This was one of the large in-person get-together on the occasion of Nuakhai.
Minister health & Family Welfare, Niranjan Pujari was Chief Guest, Minister Tourism, Odia Language, Literature and Culture, Ashwini Patra graced the occasion.
ACS Odia Language, Literature and Culture, Satyabrata Sahu, Veteran Lawmaker, Prafulla Samal, Director Culture, Dilip Routrai and others joined the celebrations.
Ashok Panda, Minister, Mayor Sulochana Das, Principal Secretary Agriculture and Farmers' Empowerment Arabinda Padhee graced the occasion.
As part of the celebrations, a display of Western Odisha culture was made during the event by showcasing western Odisha's language, music, dance and handlooms.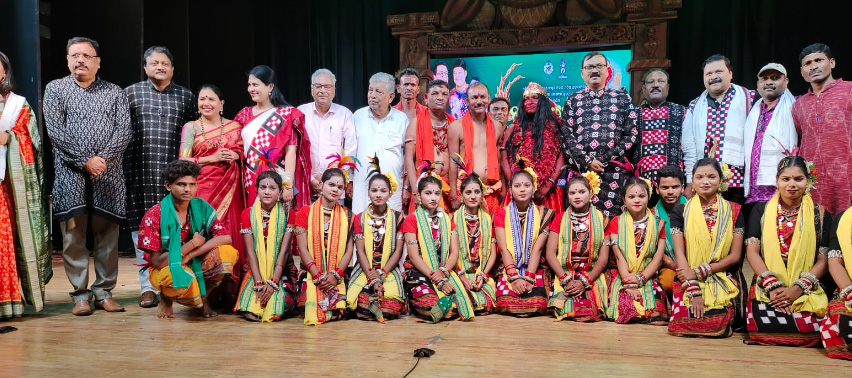 The auditorium remained packed with participants and guests of all age groups dressed in Sambalpuri costumes.
ACS Shri Sahu, who is a veteran mandarin, sung a song laced with folk tune on Nuakhai, which captivated the audience.
His voice presented an authentic Western Odishan flavor, said a former Minister.
Shri Sahu sings like a professional singer, who finds time on holidays.
Veteran Lawmaker, Shri Samal lauded ACS Shri Sahu for his literary creation.
Audience in the packed house enjoyed the song and was captivated.
Clad in colourful traditional attire, dancers from various districts of Western Odisha also entertained the audience
In fact love, affection, friendship, respect, and entertainment were abundantly available at Nuakhai Bhetghat 2023, Bhubaneswar.
The audience had an unforgettable evening with plenty of memories to savor.