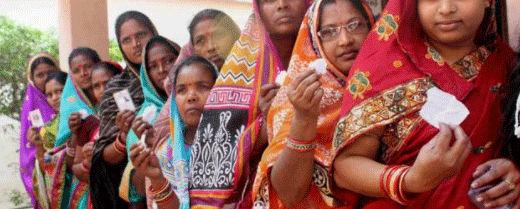 Bhubaneswar: The State Election Commission (SEC) has decided to conduct the General Elections to Panchayati Raj Institutions (PRI) in five different phases to ensure smooth management of the poll.   
Secretary in the SEC, RN Sahu has informed the District Collectors about the desire of the Commission. The poll notification will be intimated in due course, he said.
Like in the last Panchayat Elections held in 2017, the Block will be taken as a unit and elections to all the Zilla Parishad, Panchayat Samiti, Gram Panchayat and Wards coming under the Block will be completed on a single date.
The Commission has decided to hold the rural election in such a manner that the Block(s) having maximum booths go to the poll in the first phase, gradually tapering off in subsequent phases, Mr.Sahu said.
The Collectors have been directed to prepare the program for the election keeping in mind that the elections will be conducted on five different dates with one day gap between the poll dates.
Those Districts having fewer Blocks, can have shorter programs in three or four dates, the Secretary further clarified.
The Commission asked the Collectors to submit information about the name of Block, ZP, Gram Panchayat, total number of wards along with number of voters in the particular Block in a prescribed format by 13 December, 2021.
In the last Panchayat polls, the counting was done on the same day of the polling.
But, this time, the central counting will be done in a different date to be fixed by the SEC.
The result will be declared on one day after the completion of the polls in all five phases across the State, sources said.