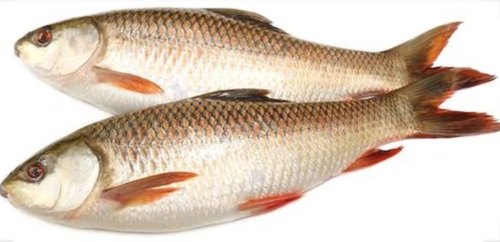 Bhubaneswar: The Department of Fisheries in the Ministry of Fisheries, Animal Husbandry and Dairying during the last financial year 2020-21 and current year 2021-22 accorded approval to the proposals of the Government of Odisha at a total cost of Rs. 440.56 crore under PMMSY for development of fisheries and aquaculture sector in the State.
Minister of Fisheries , Animal Husbandry and Dairying Parshottam Rupala in the Rajya Sabha in a written reply today.
The Department of Fisheries, Ministry of Fisheries, Animal Husbandry and Dairying is implementing a flagship scheme namely "Pradhan Mantri Matsya Sampada Yojana (PMMSY)".
PMMSY is implemented with highest ever estimate investment of Rs.20050 crore in fisheries sector for a period of 5 years with effect from the financial year 2020-21.
The objectives of the PMMSY are for harnessing of fisheries potential in a sustainable, responsible, inclusive and equitable manner, enhancing of fish production and productivity through expansion, intensification, diversification and productive utilization of land and water, modernizing and strengthening of value chain – post-harvest management and quality improvement.
Similarly doubling fishers and fish farmers' incomes and generation of employment and enhancing contribution to Agriculture Gross Value Added (GVA) and exports, bringing in social, physical and economic security for fishers and fish farmers and making available robust fisheries management and regulatory framework is the objective of PMMSY.
The Department of Fisheries, Ministry of Fisheries, Animal Husbandry and Dairying has taken several steps for protection of aquatic ecological system.
Steps include imposing of uniform fishing ban in the Indian Exclusive Economic Zone (EEZ) beyond territorial waters in East and West Coasts for a period of 61 days annually, ban on destructive fishing methods, discouraging juvenile fishing, promotion of river and sea ranching, diversification of fisheries activities, use of by-catch and juvenile fish excluders, turtle exclusion devices, providing need-based support to States and Union Territories for formulation and implementation of fisheries management plans, promotion of deep sea fishing and measures to protect the aquatic ecology.