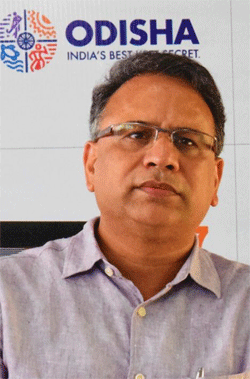 Bhubaneswar: While State Government is busy in finalizing the Fiscal Strategy Report indicating the assumptions for revenue and expenditure projections in the medium term and the outlook for the State Economy and Finances, senior officials are keeping their eyes on forthcoming Union Budget to be presented on 1 February.
Union Minister Finance, Nirmala Sitharaman will present Annual Budget on 1 February in the Parliament and after the presentation of the Budget, senior officials will take note of it and will revise the estimates looking at the allocations in the Union Budget, senior officials say.
Vishal Dev, Principal Secretary Finance leading the Team Finance for Pre Budget Consultation with the Departments of the Government. The consultation is in the final stage.
With Central Budget presented in the Parliament, fine-tuning of the proposed Annual Budget for 2022-23 will be done.
In fact, Odisha Government has presented its 'Wish List' to the Union Government during Pre Budget consultation with the Union Minister Finance recently. Now it has to be seen how much the Union Government has accommodated in the Union Budget, an official said.
While the State Government is setting strategic priorities for the next five years, the State economy is gradually recovering from the contraction in the fiscal year ended March, 2021.
The severe second wave of COVID-19 pandemic has affected the manufacturing and service sector recovery in the State.
The State has been fighting the pandemic since March, 2020 with objective of saving the life and livelihood of the people.
The priorities of the State Government in the medium-term still remains to achieve Sustainable Development Goals through faster reduction of poverty, increasing farmers' income by crop diversification and direct benefit transfer, providing piped drinking water to all, making available quality affordable health care facilities, enabling quality education & skill development, providing quality physical infrastructure for improving economic activities.
State Government is in mission mode to empower women in every sphere of economic activities, modernise the health facilities at PHC level and building world class tertiary healthcare facility in the State, and providing IT enabled platforms in primary education institutes at the village level, so that state could achieve an inclusive growth.