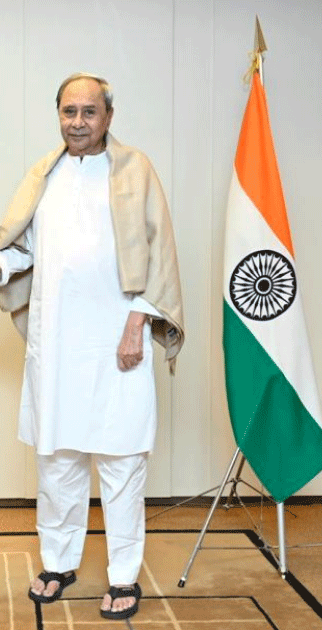 Bhubaneswar: Odisha Cabinet led by Naveen Patnaik took some key decisions in first digital cabinet during his ongoing visit to Japan who is leading a high level delegation to attract investment to Odisha.

CM officiated the digital cabinet meeting from Japanese city of Kyoto, 6000km away from Odisha, while his cabinet colleagues joined in the special cabinet meet remotely.
This is first such digital cabinet meet wherein the Chief Minister held the meeting from foreign location with files processed and documents signed through the Odisha State Wide Area Network (OSWAN), entirely through digital mode.
The cabinet ministers discussed the decisions threadbare before giving nod to the decisions on digitally, leveraging this unique platform.
Chief Minister Shri Patnaik said: "We have been pioneer in leveraging latest technology as part of our 5T charter to improve the effectiveness of the governance systems and delivery of public services. Technology has served as an enabling tool in transforming delivery of good governance and public goods and services."

"Technology now allows governance delivery on the go. Technology has eliminated the need of physical presence in a collaborative environment within the government. This digital cabinet pushes the boundary of technology and speed of governance."

OSWAN is the critical information technology backbone of state which can facilitate carrying data, video and voice traffic, facilitating inter/ intra-departmental communication and data sharing. The innovative platform enables government officials to collaborate on documents, share feedback, and track changes in real-time, making it easier to work together on projects and initiatives.