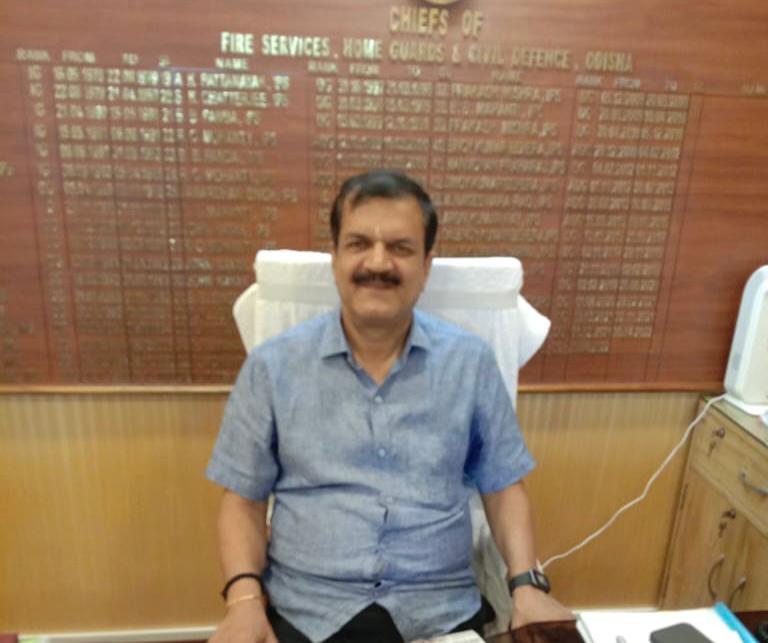 Cuttack: Due proactive action of the Fire Service wing of the State Government, 7929 human lives were saved during the period of April, 2021 to March, 2022.
Santosh Upadhyay, DG Fire Services took stock of action taken during the period.
He is leading Team Fire Services in the State with all sincerity and dedication. Now Directorate of Fire Services is working on 5T Charter of Mo Sarkar.
The Fire Service Directorate has saved 95 human lives and 258 cattle from fire while the lives of 7834 human beings and 10454 cattle from other incidents like downing/ accidents.
All Fire Stations across the State have received a total 21,267 numbers of special service calls of which 17841 were rescue calls and others were for various other issues like accidents etc.
Similarly, the Fire Service offices have received 15451 numbers of fire calls of which 14 were serious calls (involving deaths of human beings), 290 major, 1571 medium and 13512 were small incidents during the year.
Besides, 64 false fire calls were also received by the Fire Stations (major- property loss more than Rs.1 lakh, medium- in between Rs.50,000 to Rs. 1 lakh, small — below Rs. 50,000).
During the aforesaid period, 339 fire stations were pressed into delivery of public service like attending to fire calls, rescue of men/ animals and assistance to civil administration towards disaster management as first responder.
Loss of 14 human lives and 441 lives of cattle due to fire were also reported during the year. Similarly, the Fire Stations have attended 996 numbers of death incidents due to drowning/ accidents etc.
Properties worth Rs 60.47 crore including insured property of Rs 26.14 crore, uninsured property of Rs 34.23 crore and others Rs. 9.66 lakhs were lost due to fire incidents during the year.Moreover, total properties worth Rs 247.35 crore (uninsured property Rs. 166.51 crores, insured property Rs.80.38 crores and others Rs. 44.60 lakhs) saved due to timely action by the Fire Service personnel during 2021-22.