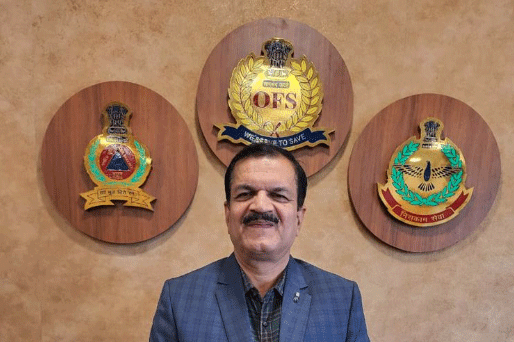 Bhubaneswar: While the Government of Odisha has envisaged policy decision to enable technical processing of all fire safety recommendations and issue of fire safety certificates in 2021 as mandate under 5T and to ensure transparency, DG Fire Services, Santosh Upadhyay is implementing the directive . Thanks to innovative initiative,

All officers of Odisha Fire Service were declared as authorised officers for various category of buildings etc .

All fire safety recommendations and fire safety certificates are issued from system online within stipulated timeframe.

Odisha is one of very few states in adopting this technology. In 'Agnishamseva' portal all applications are uploaded online by customers alongwith requisite building plans etc.

Odisha Fire Service competed for Skoch award under category of General Administration with sub category of Technology Enablement .

Amongst 2000 participants from all over country, 100 were short listed and Odisha Fire Service 'Agnishamseva' was adjudged under silver award.