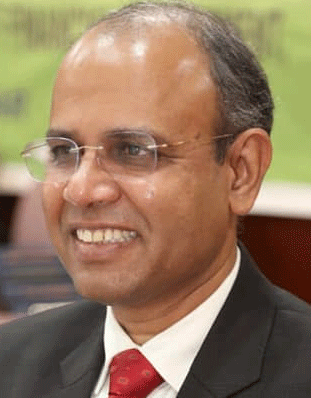 Bhubaneswar : While COVID-19 posed serious challenge for the State Economy, Odisha Government undertook several major reforms during the Pandemic, which is yielding positive results for the State.
Odisha Government took this as an opportunity to introduce several reforms to facilitate Citizen Centric Services, for which people in general and employees as well as ex -employees are receiving benefits, officials say.
Latest Report on Financial Reforms in Odisha reveals that during Lockdown period, online processing of electronic bills by Treasuries were introduced and implementation of Single Page Salary Bill was taken up.
While Chief Minister Naveen Patnaik green signaled for various Financial Reforms under 5 T Initiative, Principal Secretary Finance, Ashok Kumar Meena implemented the reforms, said a senior official.
Introduction of Single Page Salary Bill is saving tons of papers and saving cutting of lakhs of trees and it has come as a time saver for both people and officers as well.
Odisha Government introduced Global Allotment System in respect of Salary and personal Advances to ensure timely disbursement of Salary.
Timely disbursement of Salary was one of the major problems for the authorities and now with introduction of Global Allotment System, authorities are ensuring timely payment of Salary, admit officials.
Introduction of Electronic Book of Drawal Facility in Integrated Financial Management system (IFMS) for submission of Bills to the Treasuries to eliminate the physical visit has come as a great relief for the people, admit officials.
State Government has introduced IFMS Mobile application and has launched new Web Portal.
This is to provide specific information such as Challan Status, Provident Fund status, and several other information, required by the employees.
Stakeholders including citizens, Pensioners, and Administrative Department Users are reaping the benefits.
Web Portal is user friendly and more informative for IFMS Users and Citizens, admit officials.
Similarly, Department of Finance introduced Drawing Disbursing Officer (DDO) Management Module in IFMS for Online allotment of DDO Code and updation of DDO details in IFMS-Odisha.
Department of Finance took up issuance of digitally signed Electronic Authorities for Pension, Commuted Value of Pension and Retirement -Cum-Death Gratuity by the Pension Issuing Authorities.
Disbursement of Pension/Family Pension in Treasuries without Physical presence of the Pensioners/ Family Pensioners for disbursement of First Pension.
Submission of Life Certificate has been extended from November, 2020 to May, 2021.
Introduction of Doorstep Digital Life Certificate (DLC) Submission Facility by the Pensioners/ Family Pensioners through India Post Payment Bank.
Centralized Disbursement of Final GPF amount to the retired employees based on Digitally Signed Electronic Authorities of Pension Issuing authorities.
Odisha Government introduced the facility for downloading Form-16 (Income Tax) by the Pensioners/ Family Pensioners from IFMS to bring Service Delivery closer to Door Step of the Pensioners.