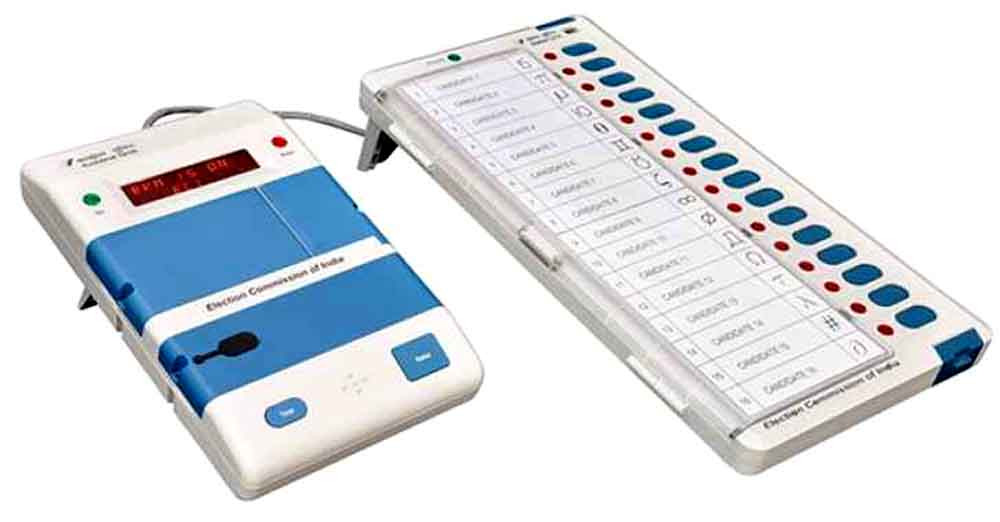 Bhubaneswar: The State Election Commissions will avail their own Electronic Voting Machines (EVM)s instead of opting to use EVMs provided by the Election Commission of India (ECI).
In the recently held Meeting of All India State Election Commissions, it was decided that latest model of M3 EVMs will be obtained from the Central PSUs, which are preparing EVMs in the country, said sources.
SECs have decided to go for latest EVMs for conducting elections in election to local bodies.
Odisha State Election Commission has recently successfully conducted Rural and Urban Poll for its Local Bodies. EVMs were used in Urban Poll. Ballot Papers were used in rural Polls.
ECI is manufacturing its own EVM/VVPATs through Bharat Electronics Limited (BEL) and Electronics Corporation of India Limited (ECIL).
Telecommunication Consults of India (TCIL) is also in the business.s
SECs will not only go for BEL, ECIL and services of TCIL, another Central Government PSU will be roped in for the purpose, said sources.
In fact till date ECI provides only those EVMs to State Election Commissions on loan basis which are not being used by the ECI to conduct elections to Parliamentary and Assembly Constituencies.
While SECs are requesting the ECI to provide M3 EVMs which are being used by ECI to conduct its elections to Parliamentary and Assembly Constituencies, ECI has not accepted the request.
So SECs have decided to procure their own requirement of M3 EVMs from the Central PSUs like BEL, ECIL and TCIL, said sources.
As the State Election Commissions have also started using EVMs more and more to conduct both Rural and Urban Local Bodies Polls there is a need to buy their own EVMs.
Now that a number of SECs are switching over to EVMs as mode of conducting elections, so it will not be feasible for ECI to meet the requirement of SECs on a Pan-lndia basis, said sources.
Since 1999, EVMs were used in conduct of various State Legislative Assembly and Parliamentary elections.
Since the year 2000, EVMs have been used in all elections in Parliamentary Elections and State Assembly Elections.
Additional equipment called Voter Verifiable Paper Audit Trail (VVPAT) was added with EVMs to ensure further transparency in use of EVMs in 2013, said sources.