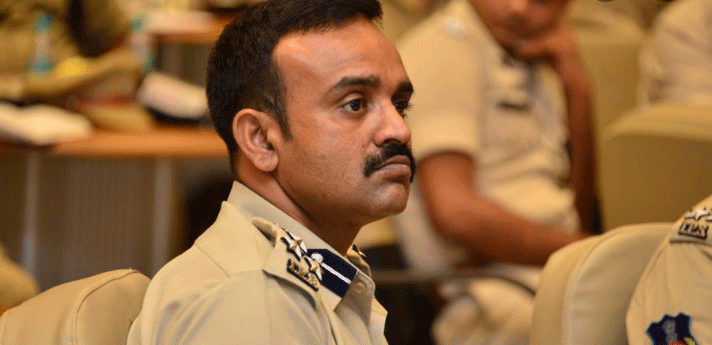 Bhubaneswar: With the regular review and continuous effort by Excise Commissioner Ashish Singh, State Excise Revenue has registered a growth of 20.48 percent till November this year.
The State Excise Revenue collection has been increased to Rs 3897.42 crore from Rs 3234.94 crore.
While Budget Estimate for State Excise Revenue is Rs.6496 Crore, collection during 2021-22 was Rs.5527 Crore.
So with a hike in target of State Excise Revenue, Mr.Singh is making determined effort to achieve the same, officials say.
However, State's mining revenue has gone down by 10.79 percent during April to November of 2022-23 compared to what it was during the same period a year ago.
The total revenue collection from the non-ferrous mining & metallurgical industries till November of the current financial year was Rs 25152.80 crore whereas the State had collected Rs 28196.14 crore from this source during April-November of 2021-22.
The mining revenue collection dropped to Rs 2481.99 crore in the month of November from Rs 3169.31 crore collected in last month. The mining sector has recorded a negative growth due to slowdown of market and price cut, sources said.
Still, the mining revenue collection can be said to be on the right path as the State has achieved 57.90 percent of the annual revenue target of Rs 43444.06 crore made in the budget estimation for the current fiscal.
Due to negative growth in mining, the total non-tax revenue collection of Odisha has also recorded a negative growth of 7.61 percent till November end.
The total non-tax revenue up to November of 2021-22 was Rs 30527.49 crore which has been decreased to Rs 28204.07 crore by November of current fiscal, thereby recording a negative growth of 7.61 percent.
Due to the constant monitoring by Principal Secretary Finance Vishal Kumar Dev, the State was able to register a minimal growth of 1.34 percent during April to November of the financial year.
According to official data, the State has collected revenue worth Rs 56,421.06 crore from both own-tax and non-tax sources by the end of November, 2022 against the collection of Rs 55,673.69 crore during the same period of previous fiscal with achieving 59.89 percent of the Budget Estimation of Rs 94,200 crore made for the financial year 2022-23.
The revenue generation from own-tax sources registered a growth of 12.21 percent. The total revenue collection from own-tax sources during the period increased to Rs 28,216.98 crore against last year's collection of Rs 25,146.20 crore, during the same period.
Under the own-tax revenue, commercial tax collection was increased by 14.88 percent till November 2022. The commercial tax collection has increased from Rs 16363.87 crore till November 2021 to Rs 18799.57 crore till last month of this fiscal.
Professional tax collection upto November 2022 grew by 19.50 per cent, while collection from land revenue increased by 8.61 percent. But, stamp duty & registration witnessed a negative growth of 26.31 percent.