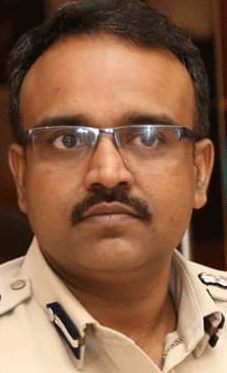 Bhubaneswar: As there are chances of illegal liquor sale during the Panchayat Election, the State Government today asked all excise functionaries to ensure strict enforcement during the polling time.
Principal Secretary, Excise, Sushil Kumar Lohani today held a State-level excise review meeting through virtual mode.
Team Excise led by Ashish Kumar Singh, Excise Commissioner, the Deputy Commissioners of Excise and Superintendents of Excise, were connected online.
Mr.Singh is leading from the front and taking on the illegal liquor trade and strictly enforceing the measures, officials say.
The Principal Secretary emphasized on strengthening enforcement measures particularly during the Panchayat elections for smooth conduct of election in a free fair and peaceful manner.
All the excise enforcing agencies of the State were instructed to check border points, conduct night patrolling and frequent raids to the illegal manufacturing, distributing and sale points of the ID, duplicate and non-duty paid liquors etc. effectively.
During the meeting, Mr.Lohani asked to continue sustained enforcement work till completion of the election process. Notably, a special enforcement drive has already been going on throughout the State.
Habitual offenders should be identified and to keep close watch upon their activities. In case of their involvement in manufacture, sale & supply of liquor, they should be arrested and forwarded to the court mentioning their criminal antecedent, the Principal Secretary said.
He further directed to conduct raids on ID spots to stop the manufacture and circulation of illicit liquor in the market during the election period.
All SE have been asked to ensure that the vendors / shop owner should not play any miss-chief during election time. All the exercise shops will be checked frequently.
In all Districts, control rooms will be opened and special squads of police, excise & magistrate will be mobilized for enforcement work and patrolling duty round the clock.
All intelligence & enforcement wings, like State Flying Squad & three zonal squads at Cuttack, Berhampur & Sambalpur have been directed to coordinate all enforcement activities in the State. All were asked to remain full alert during the ensuing election period.
The details of enforcement activities of the current financial year were reviewed in the meeting. This year end of December, 2,70,107 cases were detected wherein 22,355 persons were arrested with seizure of 732437 lits ID liquor, 78,20,871 kgs of Mahua wash, 5503 liters duplicate IMFL, 2034 liters of non-duty paid IMFL, 3671 liters spirit, 21,046 kg of Ganja, brown sugar 9288.9 grams, Cough Syrup 581 liters and 1532 vehicles. The value of seizure is Rs 97.89 crore, officials said.
Similarly, the hemp plants illegally cultivated in 18,890 acres of land were destroyed by the joint effort of excise and police personnel in 8 major Hemp cultivated prone districts such as; Kandhamal, Boudh, Koraput, Malkangiri, Rayagada, Gajapati and Ganjam.
All are instructed to use the technology of drone cameras to identify the illegal hemp plant cultivation. Due to vibrant and continuous enforcement activities, the figure of cases detected, persons arrested and seizure made were doubled in comparison to that of last year, the officials informed.