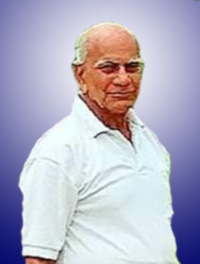 Jharsuguda: In a shocking incident, former Vice-Chancellor of Sambalpur University Prof Dhrubaraj Naik was allegedly murdered by a miscreant at his residence at Kuaramal village under Laikera Police Station in Jharsuguda district on Sunday.
According to reports, the incident happened at Naik's residence at Sargiguda in Jharsuguda distyrict. A drunkard youth of Kuaramal village reportedly asked the ex-VC for Rs 100. However, Naik denied to pay the drunken person. The accused called him out of the house and attacked him with an axe and fled the spot.
Dhrubaraj' brother, Arjun Naik said, "The youth entered the bedroom of the house. My brother was not present at home during the time. Later, when my brother confronted the youth for trespassing into the house, he attacked him."
Following the incident, Naik was immediately rushed to a private hospital where the doctors pronounced him as brought dead. Meanwhile, Laikera police have detained the accused for interrogation and further investigation is underway.