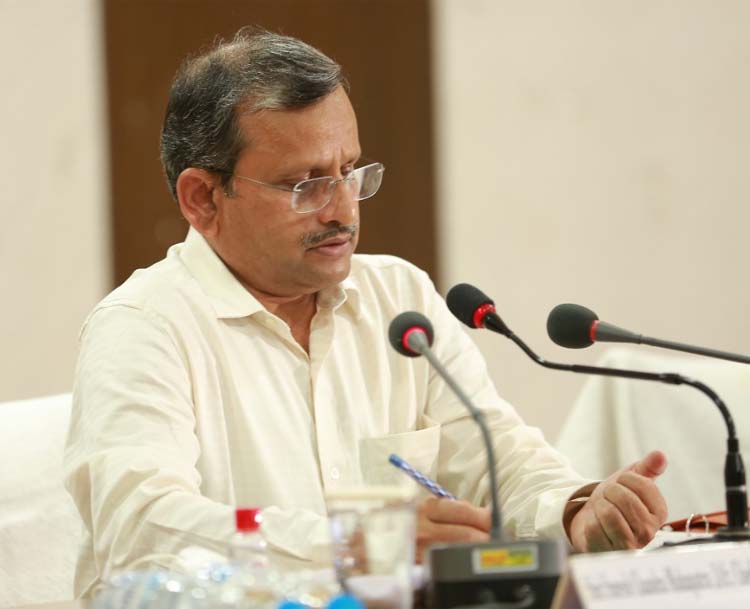 Bhubaneswar: Chief Secretary Suresh Chandra Mahapatra has directed all Departments to ensure timely sanction of pensions for the retired Government employees.  
Shri Mahapatra has written a letter to the Development Commissioner, Additional Chief Secretary (ACS), Principal Secretary, Commissioner-cum-Secretary and Secretary of all Administrative Departments for this purpose.
The OCS (Pension) Rules, 1992 under Chapter-VIII prescribes for timely sanction of pension of retiring government employees, he said.
The same has been amended through a Finance Department Notification dated 23.07.2011 wherein the Pension Sanctioning Authority (PSA) is to enquire only from those offices in which the retiring Government employee has worked during the last one year of his/her service.
In addition, the Finance Department has issued a circular in January 2020 and October 2022 indicating simplified procedures for grant of pension with stage-wise preparation of pension papers, processing and sanction at different levels for early disposal of pension applications.
"Despite the above, it is often observed that head of offices/Pension Sanctioning Authorities (PSA) are insisting for No Demand Certificate (NDC) for the entire service period rendered by the Government servant causing inordinate delay in submission of final pension papers to the office of Accountant General, Odisha," the Chief Secretary pointed out in his letter.
He asked the Departments to make all out efforts to make all PSAs under their jurisdiction aware of the above cited rules, executive instructions and scrupulously follow the timelines.
Shri Mahapatra further instructed the officers to finalise the pension cases of retired Government servants in a time bound manner. Any deviation noticed in this regard will be viewed seriously, he warned.
Notably, the Government servants are facing hardship to get pension soon after their retirement because in many cases the PSA is asking for clearances from all offices and departments, he/she had served in the entire job career.
Though the Finance Department has issued several circulars, maximum PSAs are not obeying it thinking that they may be in trouble, if the pension was sanctioned without verifying all such documents. That's why, this time, the Finance Department has issued this letter through the Chief Secretary so that the old system will come to an end, sources said.