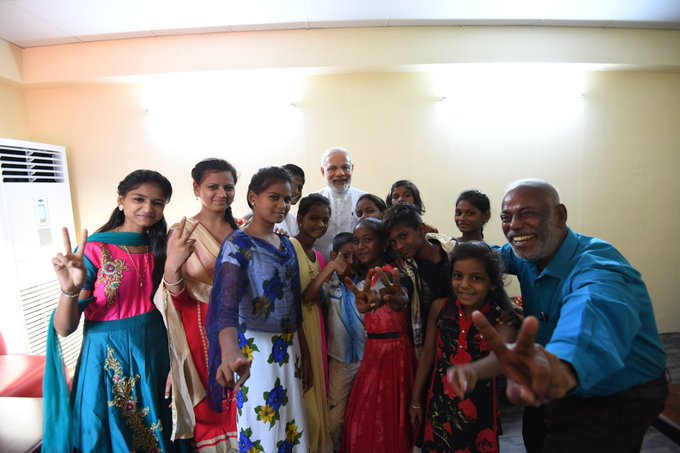 Cuttack: Noted philanthropist Padma Sri Devarapalli Prakash Rao passed away while undergoing treatment at the SCB Medical College and Hospital in Cuttack.
The tea seller, who for his noble workers could get the most prestigious Padma award from the Union Government, passed away at the age of 63. He is survived by wife and two daughters.
Though Mr.Rao was admitted at the hospital after testing COVID-19 positive, he had recovered from the highly infectious disease, but succumbed to brain stroke, SCB Medical College Hospital Emergency Officer B N Moharara said
He was admitted to the hospital after testing positive for COVID-19 on December 25. He was also being treated for kidney-related ailments. Mr.Rao was shifted to the ICU of the hospital after his condition deteriorated.
As the news of Mr.Rao's demise spread, condolences from across the country poured in from all quarters of the society.
Prime Minister Narendra Modi expressed grief over the death of Mr.Rao and stated, "Saddened by the demise of Shri D Prakash Rao. The outstanding work that has done will continue motivating people. He rightly saw education as a vital means to empowerment. I recall my meeting with him in Cuttack a few years ago. Condolences to his family and admirers. Om Shanti"
Odisha Governor Ganeshi Lal also mourned Mr.Rao's death and tweeted, "He will always be remembered for his selfless service in transforming the lives of thousands of poor kids through his school 'Asha o Ashwasana'."
Odisha Chief Minister Naveen Patnaik condoled the death and said, "The Good Samaritan will always be remembered for his dedication to uplift the lives of children through education. My thoughts & prayers with the bereaved family members. RIP."
Union Minister Dharmendra Pradhan expressed sorrow over the passing away of the social worker though a series of tweets. "Prime Minister Narendra Modi, during his visit to Cuttack in 2018, had invited Mr.Rao and discussed with him about his social activities," Mr.Pradhan recalled.
The Union Minister of State for Animal Husbandry, Dairying and Fisheries and MSME, Pratap Sarangi also condoled the death of Mr.Rao and said Odisha has lost a daring soul.

"It's indeed sad news for my state, Odisha to lose a daring soul. I am unable to express my sincere feelings for the demise of Shri D. Prakash Rao Ji. My deep feelings is at this moment, inexplicable," Mr.Sarangi said.
Tea seller-turned-philanthropist Rao from an early age of seven, had started selling tea despite suffering from torso paralysis. The disease in early age changed his life following his recovery, he concentrated in providing service to people struggling for survival at SCB Medical College Hospital.
From the earnings by selling tea, Rao started his philanthropic activities by providing education and food to slum children at Buxi Bazar in Cuttack. Later, he set up a school "Asha O Ashwasana" providing education only to slum children.
From an early age also, he was seen helping both patients and their attendants at the SCB medical campus, where his younger brother had opened a tea stall.
Family sources said he will be cremated at the Kaliabuda crematorium here on Thursday morning with full State honours