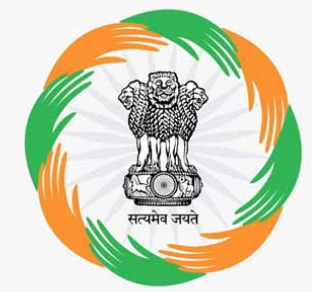 Bhubaneswar: For strengthening of Primary Agricultural Cooperative Societies (PACS) and diversifying their business activities to make them vibrant economic entities, the Centre has come up with the World's Largest Grain Storage Plan in the Cooperative Sector.
In order to realize the Prime Minister's vision of "Sahakar se Samriddhi", the Ministry of Cooperation has asked the State Government to implement the plan in Odisha.
The Ministry has asked the State for the constitution of the State Cooperative Development Committee (SCDC) at the State level, and District Cooperative Development Committee (DCDC) in each District for this purpose.
A guideline for implementation of the nation-wide plan has also been issued.
Given the important role played by PACS at the grassroot level by serving the basic financial and input needs of crores of small and marginal farmers, there is a need to make concerted efforts to strengthen them and enable them to transform themselves into vibrant and dynamic economic entities, the Ministry said.
India is the third largest producer of food grains in the world with a total production of 3,107 lakh Metric Tonne (2020-21). However, the storage capacity in India is only 1,449 LMT, which is about 47% of total food grains produced in the country.
The trend observed in the major food grain producing countries in the world is that the food grain storage capacity is much more than their respective food grain production. Shortage of storage capacity leads to inevitable transportation, wastage of valuable food grains and distress sale of crops by farmers.
Therefore, it is essential to enhance the food grain storage capacity in the country in line with international practice. Further, having centralized godowns requires transportation of agri produce to far away godowns and redistribution through PDS Shops. It also leads to post harvest handling losses.
Both these challenges can be addressed by developing decentralized storage infrastructure at PACS level through convergence of various existing schemes of the Government of India.
In view of the above, the World's Largest Grain Storage Plan in Cooperative Sector' has been approved by the Union Cabinet on May 31, 2023, for creation of various Agri infrastructure at PACS level, including warehouses, custom hiring center, processing units, Fair Price Shops, etc. by leveraging the 'whole-of Government' approach.
The rollout of the plan will start with a pilot project which would be undertaken in selected Districts of different States/ UTs in the country.
A national cooperative database has also been prepared by the Ministry of Cooperation under which country-wide mapping of PACS, dairy and fishery cooperative societies has been carried out with the support of Registrars of Cooperative Societies of States. This would provide information about the services being provided by PACS as well as land availability with them.
The Ministry has requested the State Government to ensure all necessary support to the stakeholders concerned for smooth implementation of the plans.