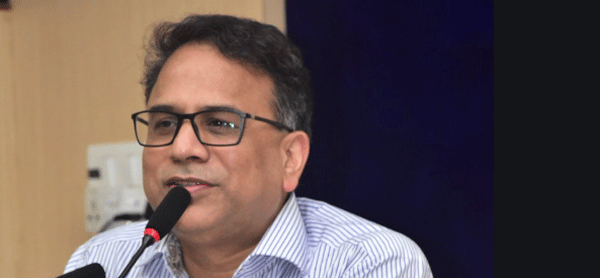 With huge success scripted at Konark Eco Retreat Glamping Project, the State Government will organize such Projects in Five Places in Odisha during December 2020.The Eco Retreat will be organized at four diverse locations besides Konark – Bhitarkanika, Daringbadi, Hirakud and Satkosia.
Vishal Dev, Secretary Tourism and Sports reviewed the management of Eco Retreat 2020 here on 7 November.State Government has taken this decision following successful conducting of Marine Drive Eco Retreat Glamping at Konark in 2019-20, which has caught the attention of the tourists from both domestic and international circuits.Odisha Tourism's key objective is to popularize underexplored destinations throughout the state through the glamping event which has already established its brand nationally, said official sources.
Emphasizing the significance of Eco Retreat Glamping campaign, a senior official of Department of Tourism said that the state had the opportunity to grab a large share of the national market, for which the major differentiator in promotion will be ability to inspire tourist confidence through safety assurance.
The Eco Retreat Projects will be conducted on VGF Model, wherein Hospitality Services will be provided by Private Operators and those will be selected on transparent bidding process.
The Trunk Infrastructure at the Eco Retreat projects will be provided by the State Government as this will provide a huge scope to popularize these destinations to the tourists in Post COVID-19 Pandemic.While Department of Tourism is taking proactive steps to scale up Eco Retreat Glamping Projects, District Collectors of these five districts will take the leadership in implementing the Tourism Projects.
Recently Chief Secretary Asit Tripathy while taking a review advised the District Collectors to involve Local Community Stake Holders for smooth implementation of the projects, which are organized to popularize the underexplored destination to the tourists.Officials say scenic sites are identified for the Eco Retreat Glamping Projects and natural surroundings will attract more tourists.While these Eco Retreat Projects are in close vicinity of the forests, Trekking, Jungle Safari, Boating and other eco friendly activities will be organized to generate interest among the tourists.
These activities will generate more interest among the tourists and specifically the younger generation targeted to be joining the Eco Retreat Glamping Projects.So District Administration and Forest Department Officials will work in tandem to chalk out such activities in permissible forest areas, officials say.Such initiatives will add glamour to the Eco Retreat Projects and will ensure more footfalls in Odisha, feel experts.
Realizing the importance of maximizing the experience for domestic tourists so as to dominate the market, Odisha Tourism have also  been working tirelessly to operationalise new products like houseboats, river cruises and development of road tourism infrastructure, said sources.