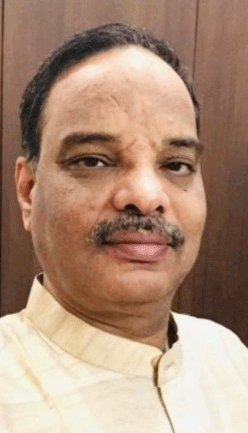 Bhubaneswar: The State Environmental Impact Assessment Authority (SEIAA) has granted Environmental Clearance (EC) for up-gradation of Rourkela airport (expansion) adjacent to Sector-14, Rourkela steel township in Sundergarh District.
The SEIAA has approved the proposal moved by the State Government in its 93rd meeting held under the chairmanship of Sisir Kumar Ratho here on Saturday.
The SAIL– Rourkela Steel Plant (RSP) is the owner of the airport and the development is to be carried out by Airport Authority of India (AAI) for civil operations and operate it for 3 years.
Keeping in view of the forthcoming Hockey Men's World Cup at Rourkela, to be hosted by the State Government, it was decided in the February, 2021 to go for up-gradation of Rourkela Airport from Code-2B to Code-3C for operation of ATR-72/Q-400 type Aircrafts under RCS-UDAN Scheme.
The proposal involves extension and strengthening of the runway, construction of ATC tower, provision of taxiway and construction of prefabricated terminal building. The allied facilities proposed are additional utility buildings for housekeeping and support staff, construction of a new toilet block, utility vehicle shed etc.
The Term of Reference (ToR) for the project was issued by SEIAA on August 22, 2022 for undertaking detailed EIA studies. The EIA study has been carried out by collecting baseline data from December'2019 to March' 2020 (winter season) & during June 2022 (15days), an official said.
The TOR to the project has been granted with exemption from public hearing by SEIAA since the Rourkela airstrip is located inside the Notified Industrial Township of RSP & there is no land acquisition, rehabilitation or resettlement issues. Only internal demarcation of land use (from RSP Township to airport) is changing, the official stated.
The estimated capital project cost is Rs 50 crore. The project proponent has earmarked a budgetary allocation of capital cost of Rs.8.5 crore and recurring cost of Rs 17.5 lakh/annuam for implementing the Environment Management Plan (EMP). The area of Rourkela airport is set to increase from existing 102 acres to 250 acres, he said.
The SEIAA while granting EC has stipulated a number of environmental conditions and safeguards for water and waste water generation and treatment, storm water control and rain water harvesting, solid waste disposal, 35% green belt, zero liquid discharge, traffic and transportation study measures, pollution mitigation measures, energy conservation measures, on-site and off-site emergency plan, disaster management plan, fire safety recommendations and few other specific conditions under Corporate Environment Responsibility.
Besides, the SEIAA has also approved grant of EC for mining of iron ore over 92.875 ha with production capacity of 2.95 MTPA (RoM) from Kalamang West (Northern Part) Iron Ore Mines at Kalamang and Ghodabudani villages in Sundergarh District and Gandalpada village in Keonjhar district by Tata Steels Limited and 12 storied 126 dwelling unit residential apartment by Aryan Infrastructure Private Limited at Arakhakudaorapa mouza, Telengapenth under Cuttack Municipal Corporation with general and specific environmental conditions.