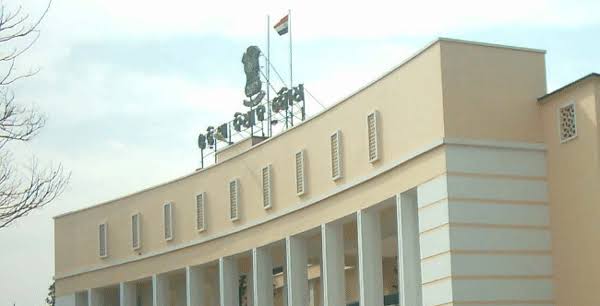 Bhubaneswar: The election for post of Deputy Speaker of Odisha Legislative Assembly is scheduled to be held on 21 November at 9.30 AM.
Assembly Secretary Dasharathi Satapathy has communicated about the schedule to all Members of the House on Tuesday.
"I am directed to inform you that as per provisions contained in Art. 178 of the Constitution of India read with Rule 7(1) and Rule 7(4) of Rules of Procedure and Conduct of Business in the Odisha Legislative Assembly, Speaker has been pleased to fix the 21st November, 2023 (Tuesday) 09.30AM for election of Deputy Speaker," read the letter send by the Secretary.
For the purpose, a meeting of the Odisha Legislative Assembly will be held on 21 November at 09.30 AM in the Assembly Hall, Bhubaneswar.
All the MLAs have been requested to attend the above meeting. The notice of motion for election of Deputy Speaker addressed to the Secretary, Odisha Legislative Assembly can be given in conformity with the provisions of Rule 7(2) and Rule 7 (3) of the aforesaid Rules, he said.
The Deputy Speaker post is lying vacant following resignation of Rajanikant Singh on 8 November. A four-time legislator from Angul, Shri Singh told reporters that he quit his position to unshackle the constitutional decency and propriety attached to it (Deputy Speaker's post).
Notably, the Winter Session of the Assembly is also scheduled to begin on 21 November at 11 AM and continue till 30 December.