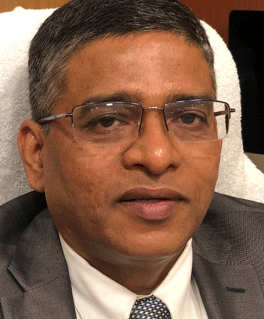 Bhubaneswar : While Odisha has done exceedingly well in Recovery of Patients which is 98.82 Percent,  which is almost 2 Percent Points ahead of National average, it will organize Dry Run Drive for COVID 19 Vaccination  on 8 January.
The Dry Run Drive will be taken up on Friday (10.00 am to 12.00 noon) in all 30 istricts & Five Municipal Corporations.
ACS Health & Family Welfare, PK Mohapatra has issued direction to All Collectors and Municipal Commissioners.
Officials say that Sessions Site for Dry Run shall be planned in following locations in all districts.
One at Sub Division Hospital / Community Health Centre(CHC) per district All Medical College & Hospitals (in districts where available), One UPHC / UCHC (in districts where available) One large Private Hospital (in districts where available)
All preparations should be completed immediately for success of the drive, asked ACS Mr.Mohapatra.
In the meantime the State Government decided to continue the same testing level as advised by the experts till 15 January, said a senior official.
Mr.Mohapatra, ACS Health & Family Welfare held review on COVID-19 Management here on 7 January and it came to fore that four districts reported ZERO case on 03 January , Koraput, Nabarangpur, Rayagada & Nayagarh and 20 districts have reported cases in single digit
6 districts contribute 49.5 Percent of total active cases of the State
Sundergarh (12.8%), Angul (9.4%), Samablpur (8.9%), Cuttack (7.6%), Bolangir & Jajpur (5.4%)
By 31December 2020 the Projection was 3,29,371 and the actual was 3,29,621 number of cases, which is 99.25 Percent accurate.
Current growth rate based on 7 days moving average is 0.06PC, which is almost close to ZERO.
Based on the above Growth rate our experts have projected that there may be additional 2,351 cases by 31 January, officials say.
This is a low level figure of the current Pandemic and indicates that the Pandemic has been well controlled and seems to be reached at base level.
ICMR-regional Medical Research Centre, Bhubaneswar conducted 3 rounds of National Sero-survey in 3 districts, Koraput, Ganjam and Rayagada in the months of May, August and December respectively.
The results of the 3rd round of sero-survey in December was found to be very encouraging, admits an official.
There was significant increase in the sero-prevalance of Antibody against SARS-CoV-2 in the all the 3 districts of Koraput, Ganjam and Rayagada.
The sero-prevalance in the 3rd round which is much more than the earlier sero-survey done in Cuttack in November 2020, pointed out an official.
The sero-prevalance in the 3rd round conducted in 22-24 December in Koraput, Ganjam and Rayagada was found to be 49.90%, 53.96% and 61.91% respectively.
The total number of Active cases, as on 6 January is 2203, patients in Home Isolation 1732 As on date only, 471 number of patients are in hospital.
Keeping these figures in mind and the low positivity rate, Government has taken the decision to de-hire Private COVID Hospitals as the current patient load can be easily handled in the Government COVID Hospitals.
All Private COVID Hospitals have been de-hired, with instructions not to admit any new patients but Patients under treatment would be discharged after recovery.
Only 2 Private Hospitals in Bhubaneswar have been retained for three months.
It has been decided that Government COVID Hospitals in District headquarters Hospital (DHH) and Medical Colleges will remain fully functional with the required staffs.