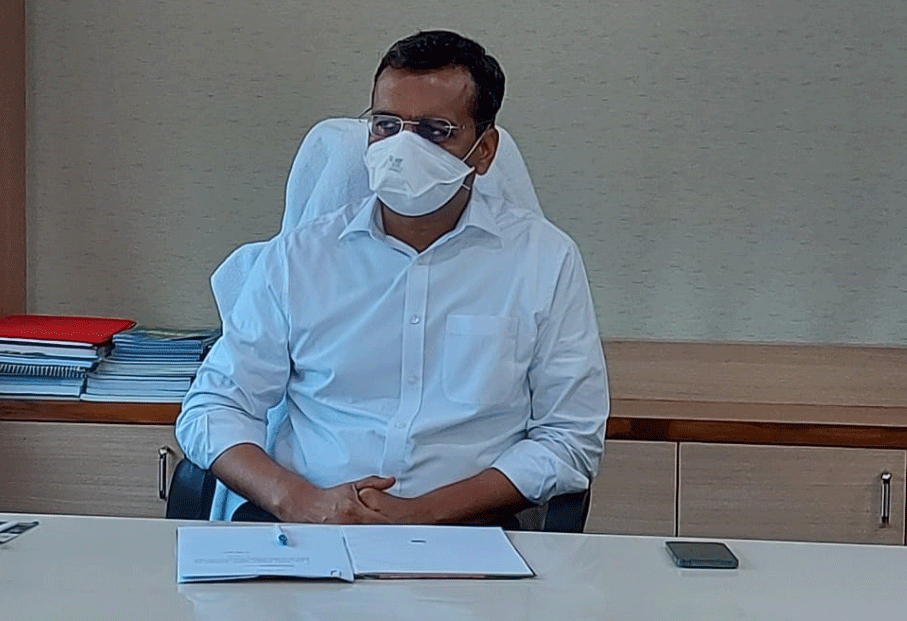 Bhubaneswar: Senior Mandarin Dr.Krishan Kumar has taken charge of Chairman and Managing Director of Odisha Industrial Infrastructure Development Corporation (IDCO), the premier PSU engaged in Industrial Infrastructure Development.
After taking over IDCO, Dr.Kumar harped on 5T Charter of the Odisha Government and directed the officials to prepare Action Plan keeping in view the 5T Charter. He said all stress is needed to be given on this innovative model of Governance.
Dr.Kumar harped on an innovative idea of 'One Day Governance' System to sort out the issues and expediting the approval process so that stakeholders will be benefitted in a big way.
Known for his Tech Savvy approach, Dr.Kumar advised to send any complaints to CMD IDCO email, so that it will have his personal attention, which will facilitate early resolution.
While at least 10 MSME Parks are being established in various districts, those are needed to be expedited as the State Government is facilitating the MSME Sector in a big way.
Establishment of IDCO Tower is needed to speeded up, directed Dr.Kumar to the senior officials, who attended the meeting after he took over as CMD.
Dr.Kumar, known for his overdrive for Infrastructure Development harped on setting up MSME Park by the side of Biju Expressway in Western Odisha.
Industrial Development along the Biju Expressway is the priority of the State Government, said sources.
IDCO plans to develop new dedicated industrial parks along with expeditious implementation of ongoing projects like Deras Sea Food Park, PCPIR and Plastic Park at Paradip, Kalinga Nagar Steel Clusters and Angul Aluminium Park, Bhadrakh Textile Park, Info Valley Food Park.
New industrial clusters are planned like mega textile parks at Ganjam in view of the large returning of migrants, Mega IT Park, which will be expiated, said sources.
Dr.Kumar harped on utilization of Information Technology (IT) in land distribution and afterwards service, so that entrepreneurs will be benefitted in a big way.
He said the Building Plan approval process is needed to be empowered and directed for preparation of a Check List and to be given to entrepreneurs requesting for such approval within 3-7 days, said a senior official.
Dr.Kumar advised the senior officials to take steps for Industrial Development and facilitating new Industrial set up in the State.
2002 Batch IAS Dr.Kumar is also Secretary Works, Chief Administrator of Shree Jagannath Temple Administration and Vice Chairman Puri Konark Development Authority (PKDA).