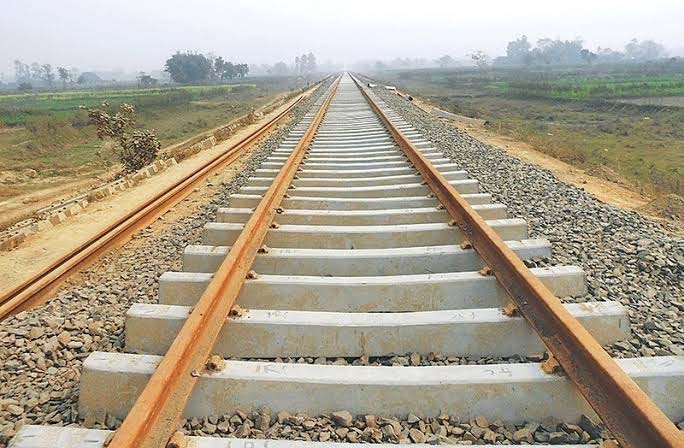 Bhubaneswar: After engaging in a blame-game with the Ministry of Railways over Bargarh-Nuapada railway line via Padampur, State Transport Minister Tukuni Sahu on Thursday cleared the air and said the DPR is under approval process.
While replying a question of BJD lawmaker Debesh Acharya, the Transport Minister said the Railway Board has accorded In-Principle Approval (IPA) to Odisha Railway Infrastructure Development Limited (ORIDL) for taking up preparation of a DPR for Bargarh Road-Nuapada Road new railway line factoring conditions such as the land and RR cost to be borne by government of Odisha.
Subsequently, ORIDL has prepared the detailed project report (DPR) of the new railway line and the same is under approval process before submission to the Ministry of Railways for further action, she clarified.
Notably, during the Padampur by-poll held December last, the Centre and BJD Government at State have now locked horns over proposed new Bargarh-Nuapada railway line project via Padampur sub-division.
Chief Minister Naveen Patnaik along with many BJD leaders and Transport Minister Sahu took a dig at Centre and Railway Minister Ashwini Vaishnaw over pro-long delay in execution of the project.
Shrimati Sahu had written a letter to Shri Vaishnaw and requested him to reconsider the 142 km new broad-gauge rail line from Bargarh Road to Nuapada Road via Padampur, which was announced in 2018.

The project was "shelved" by the Centre in 2019 for not being financially viable, Shrimati Sahu had written in the letter. In his reply, the Union Minister said the project work will start as soon as the State Government hands over land for the project. Shri Vaishnaw had blamed the State Government for not approving the DPR for the project.