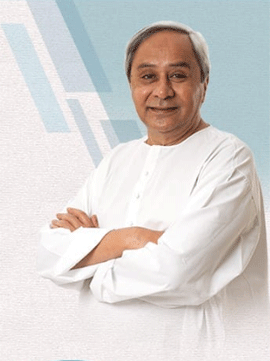 The Governing Biju Janata Dal headed by Chief Minister Naveen Patnaik continued its victory march even during the pandemic with its candidates winning in Balasore and Tirtol bye-elections polling for which was held on 3 November.The BJD's stake in state politics has further increased as the regional party candidate not only retained its seat in Tirtol, but also wrested the Balasore Assembly seat from BJP.
BJD candidate Swarup Kumar Das, debutant in electoral politics  in Balasore defeated his nearest BJP nominee Manas Kumar Dutta by a margin of 13,351 votes.
While BJD candidate secured 84,097 votes, the BJP's Dutta 70,746 votes, Chief Electoral Officer (CEO), S K Lohani said.
The people of Balasore and Tirtol have rejected the Congress. While the INC candidate Mamata Kundu lost her deposit in Baalsore, Humansu Mallick in Tirtol, however, managed to retain his deposit.
The bye-polls have once again proved that the BJP is number two in Odisha and not Congress.
Chief Minister Naveen Patnaik expressed his gratitude to the people for exercising their franchise amid COVID-19 pandemic and supporting his party candidates.
Taking to twitter, Naveen said: "Congratulate the BJD winners in Balasore and Tirtol by-polls. This victory is a reflection of your love and support. Thanks all the BJD workers for reaching out to the people and winning their hearts."
In Balasore, Congress candidate Mamata Kundu was relegated to the third place by securing 4,983 votes. The seat was last won by BJP candidate Madan Mohan Dutta.
In Tirtol, BJD's BIjay Shankar Das defeated BJP candidate Rajkishore Behera by a whopping margin of 41,703 votes in Jagatsinghpur district which happens to be a traditional stronghold of the ruling party.
While Mr.Das has polled 88,310 votes, Mr.Behera bagged 46,607 votes. Congress nominee Himanshu Bhushan Mallick has got 28,778 votes, Mr.Lohani said.
The demise of BJP MLA Madan Mohan Dutta in Balasore and BJD legislator Bishnu Charan Das in Tirtol in Jagatsinghpur district had necessitated the bypolls which were held on November 3.