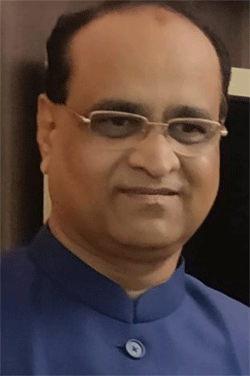 Bhubaneswar: Eminent Co-operator T Prasad Rao Dora is the new President of Odisha State Co-operative Bank.
Shri Dora along with 21 Directors have been elected to the Board of Director of OSCB.
Shri Dora is having long standing experience over two and half decade in Co-operative Sector of Odisha.
After being elected to the Apex Co-operative Bank, he thanked Chief Minister Naveen Patnaik, Minister Co-operation Atanu Sabyasachi Nayak.
Shri Dora has thanked Secretary to CM V K Pandian, who is the Architect of 5T Charter in the State.
OSCB has been implementing 5T Charter for providing banking facilities to customers in general and farmers in particular.
He also thanked Pranab Prakash Das, BJD Organizing Secretary for his election to OSCB.
Shri Dora has an illustrious career in Co-operative Sector for last 25 years and gained enormous experience in the field.
He has served as Chairman of FISHCOPFED-India and President of FISHFED-Odisha.
As Chairman of FISHCOFED, Mr.Dora implemented the policies and programmers of the Central Government for the benefit of fish farmers and other economically weaker sections through cooperatives and worked for strengthening the Cooperative Movement.
As President of FISHFED, Odisha he organized Cooperative Movement in Fisheries Sector and made it a vibrant one.
He is the first Odia to be the Vice Chairman of the International Fisheries Cooperative Federation.
Global Co-operative Organization in Fisheries Sector has recognized his efforts.
Ace Co-operator, Shri Dora has also authored 'The Odisha Cooperative Societies Manual', a handbook of reference for all the stakeholders of the Co-operative Sector.
This book is an encyclopedia of all sorts of Cooperative Acts and Rules.
Shri Dora is also Vice President of Odisha State Bharat Scouts & Guides(OSBCG).
With Shri Dora as Chief of OSCB, it is expected that the Apex Co-operative Bank will expand its coverage across the State in a big way, feel Financial Analysts.