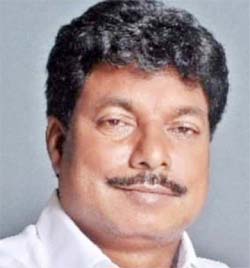 Bhubaneswar: As many as 16,372 people have died in the State due to various natural disasters during the last five years, Revenue and Disaster Management Minister Sudam Marndi said in Assembly today.
In a written reply to a question of BJP MLA Kusum Tete, Minister Shri Marndi said 16,372 people were died due to various disasters including cyclone, lightning, fire accidents, boat capsize, drowning, flood, heatwave, whirlwind, heavy rain and snakebite during the period from 2018-19 to 2022-23.
While death of 7874 persons was reported due to drowning, 5219 people died due to snakebites and lightning killed 2058 persons in Odisha during the five years, he said.
Similarly, during the period, 759 persons died in fire accidents, 140 in cyclones, 46 in boat mishaps, 73 in floods, 141 due to heatwave and whirlwind & heavy rain accounts 31 deaths each.
As per the statement of the Minister, Mayurbhanj district has registered the highest number of 1,444 disaster deaths during the five years while Ganjam district stood second in the row with 1,162 casualties.
Ganjam district was followed by Balasore district where 1,139 deaths occurred due to the disasters during the period. Keonjhar district reported 1,115 such deaths. Lowest 85 deaths registered in Boudh district.
Out of 7874 drowning deaths, the highest 651 cases were reported from Mayurbhanj district, followed by 605 cases in Ganjam, 592 in Balasore and 545 in Keonjhar. Other districts reported below 500 death cases.
Tribal dominated Mayurbhanj district has also registered the highest 460 snakebite death cases during the five years. It was followed by Balasore with 378 such death cases, Keonjhar (352), Ganjam (335), and Sundergarh (325). The remaining districts reported 300 cases, as per the reply of Shri Marndi.
The Minister further said the state government has been providing compensation to the families of the deceased as per the guidelines of State Disaster Response Fund (SDRF). The government provides Rs 50,000 in case of death due to heatwave and Rs 4 lakh for death due to other listed disasters, he said.