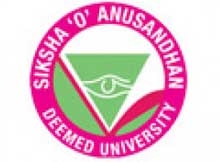 A new feather was added to the already glowing cap of the SOA Deemed to be University here, ranked as the 20 the best university by the National Institutional Ranking Framework (NIRF) this year, when it was chosen as the only university from eastern India to get the prestigious overall QS I-GAUGE 'Diamond Rating'.The ranking was decided through rigorous and independent data collection and analysis against performance metrics as set out in the methodology, Subhayou Nayak, Director (Client Relations), QS I-GAUGE, said.
SOA was awarded 'Diamond Rating' in a virtual program on Thursday in six parameters which included Teaching and Learning, Employability, Facilities, Social Responsibility, Research and Accreditation.
QS I-GAUGE is a custom designed rating system for universities and colleges in India which enables academic institutions to effectively benchmark their performance with reference to key indicators and lays down the developmental roadmap for upgrading their educational services.
SOA had also received the e-Learning Excellence for Academic Digitisation (e-LEAD) certificate recently at the QS I-GAUGE awards function for its excellence in e-learning and on-line teaching in the wake of the Covid-19 pandemic.