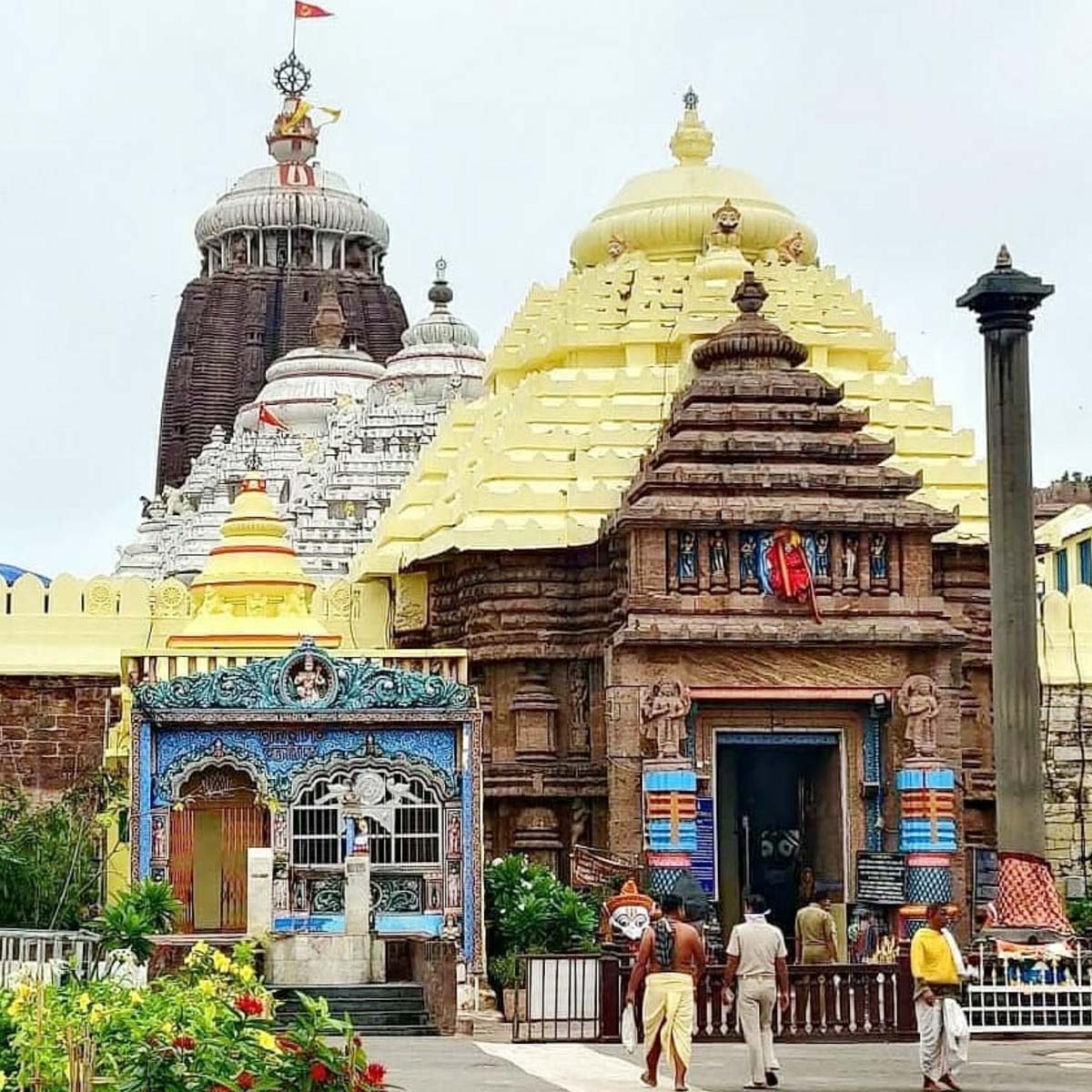 Puri: A large number of devotees made a long beeline to have first glimpse of Chaturdhamurti (Lord Jagannath, Lord Balabhadra and Devi Subhadra along with Sudarshan) on the occasion of Nabajouban darshan at the Shree Jagannath Temple here after a fortnight-long interval.
After recuperating from illness after bathing with 108 pots of holy water on Snana Purnima, Lord Jagannath and his siblings have reappeared in their rejuvenated youthful form. The deities have been under medication at the Anasara Ghara since June 15.
The Shree Jagannath Temple Administration (SJTA) had made elaborate arrangements for the smooth darshan of the Lords.
The Parimanika darshan of the Lords was started about 45 minutes early due to early completion of rituals, said Development Commissioner PK Jena, who visited Puri on Wednesday.
This was followed by the Sahana Mela darshan in which the devotees witnessed the Nabajoubana Besha (attire) of the Lords from the Bhitara Katha inside the Jagmohan.
For Parimanik darshan, the devotees collected tickets from the office of the temple administration. However, they had a free darshan of the Lords during the Sahana Mela which continued till 10.30 am.
The Parimanik darshan and the Sahana Mela had begun after the servitors brought Trinity and performed Mangala Alati and Mailam Lagi, Netrotsav Bandapana and Yatrangi Mahasnana rituals.
Later in the day devotees had darshan of deities from 2 pm to 3 pm and then from 6 pm to 6.30 pm. This apart, the temple administration is planning to allow free darshan intermittently till 12.30 pm.
Since this year, as per Srimandir Panjika, the Nabajouban Besha timings continue on Thursday too, a large number of devotees are likely to witness the Trinity tomorrow as well, said a Sevayat.
On Thursday, darshan will be allowed till evening. Thereafter the doors will be closed for the public to prepare deities for the grand Pahandi on Rath Jatra day.
Meanwhile, construction of the three chariots are almost complete. A mock drill of chariot pulling was held in the reserve police grounds on Tuesday.