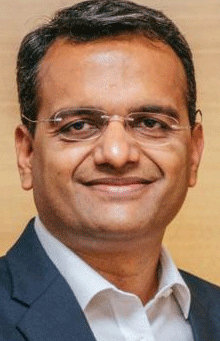 Bhubaneswar: The State Government has prepared a Comprehensive Development Plan for the birthplace of Pandit Utkalamani Gopabandhu Das at Suando in Puri district.
Dr.Krishan Kumar, Secretary Works chaired a high-level meeting to chalk out the Comprehensive Development Plan.
Suresh Chandra Dalai, Secretary, Odia Language Literature & Culture Department, Jaya Krishna Das, Managing Director OBCC, Puri Collector Samarth,Verma, Purna Chandra Mohapatra, CGM, OBCC, Sundar Madhab Padhi, Senior Project Manager, Puri Project Division No. II, OBCC attended the meeting.
Department of Odia Language Literature & Culture has initiated a process for procurement for the 15 ft height bronze Statue of Utkalamani Gopabandhu Das. The Department Secretary has assured that the statue will be delivered at site by end of February 2022.
The fabrication and installation work of the statue shall be designed from the existing contract of PKP Buildcon Pvt. Ltd. An iconic design will be made for the pedestal.
Curatorial plans for the museum and ancestral home are under review by the Culture Department through a committee headed by the Director of Culture. Odia Language Literature & Culture Department Secretary informed that it will be finalized by 15 November, 2021.
During the meeting, Collector Puri assured that handing over of land of 'Ancestral House' of Pandit Utkalamani Gopabandhu Das will be completed by November 5, 2021 for further development.
Mr.Verma also assured that the site selected for the shopping complex near Suando HL bridge will be made encroachment free within this month end. He agreed to depute Additional District Magistrate (ADM), Puri and Tahesildar, Satyabadi for the purpose. The site will be taken over by Senior Project Manager, Puri Project Division-II for further development.
Odisha Mining Corporation (OMC) has been asked to supply Khondalite stone blocks of higher dimensions to the Works Department for further course of action.
The existing access road from National Highway 316 to Suando village will be redeveloped and widened to a 12 Mt road on priority basis. The OBCC was asked to conduct a meeting with the Chief Engineer, Roads for formulation of an action plan. The Corporation, which is executing the project, has been directed to submit a detailed status note to the Secretary, Works Department.
The OBCC further asked to constitute a committee to examine, review and recommend on technical & financial deviations of the Shiva Temple & other heritage related works taken up at Suando village under this project.
The Managing Director, OBCC will be chairman of the Committee while officials from Culture Department, Utkalika, Works Department and ADM, Puri are other members of the panel. Target has been set to complete the work on an early date.