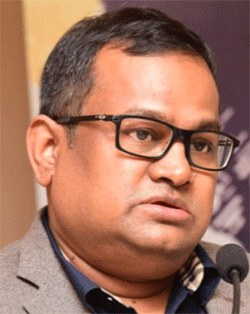 Bhubaneswar: Bishnupada Sethi, Principal Secretary Commerce & Transport is appreciating efforts of State Transport Authority as there has been a decline in accidents and fatalities in the first two months of the year.
Mr.Sethi reviewed details of accidents and fatalities recently with the senior officials of the Department of Commerce & Transport.
Normally January and February have always been months of higher accidents.
However there is decline by 15.34 Percent in accidents and 10.33 Percent in fatalities during two months of January and February, 2022 compared to the same period of previous year.
Accidents are less by 327 and deaths by 99. This has been achieved due to strict enforcement measures and with great support from DGP. The work done by Transport Commisoner Arun Bothra and his team is quite commendable. It's expected that the trend will continue, said the top official of the Department of Commerce & Transport.
Mr.Bothra organized joint drive by Odisha Police and Transport Department against drunken driving conducted last night.
More than 3000 vehicles checked. 391 cases of drunken driving detected. 344 drivers arrested by police. 364 vehicles detained. 190 licenses suspended.
This overdrive will continue, which will work as a deterrent for errant drivers, who are engaging themselves in driving the vehicles after boozing.