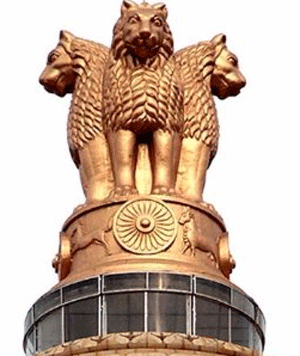 Bhubaneswar: The Second National Conference of Chief Secretaries will be held in January 2023. The main aim of this conference is to strengthen the partnership between the Centre and State Governments. Meet will be held from 5-7 January.
NITI Aayog is coordinating the entire exercise and agenda has been set for the purpose, officials say.
The theme of the Second Chief Secretaries Conference is "Viksit Bharat – Reaching the Last Mile". The conference has two pillars and each pillar is set to have three sub-themes. In this regard, the Union Cabinet Secretary is discussing with the Chief Secretaries of various states and Union Territories through video conference.
Secretaries of Union Ministry of Energy, Medium & Small, Micro Enterprises, (MSME) Skill Development, Women and Child Development and Industrial Promotion and Internal Trade are coordinating the meet.
The proposed conference will discuss six themes across all the sectors and a working group consisting of 12 states and Union Territories will discuss specific areas.
Topics include industrial sector, production, services and price regulation. Similarly, the infrastructure and investment sector will include urban infrastructure, transport, roads, energy, digital infrastructure, social and industrial infrastructure as well as private investment in manufacturing, housing and real estate and services sector.
MSME sector will include formalization and bridging of credit gap-synergizing state and Government of India effort towards inclusion, development of production, promotion, packaging, pricing, employment, skill development and unlocking the employment potential of MSMEs reducing compliance burden, incentivizing growth, skill enhancement and handhold of rural and cottage industries.
And women empowerment, security, social legal system in the field of empowerment etc will come up for deliberation. There will be discussion in the field of women and child development sector. Health and Family welfare will include health and nutrition interventions for achieving inclusive human development, elimination of anemia, elimination of malnutrition, management of non-communicable diseases etc.
Skill development topics will include access to skilling expansion quality in skilling, skilling for competitive advantage and skilling for the future.
Each State and UT is requested to conduct one workshop with the State/UT with officers, experts and other stakeholders on the specific area of the working group within 5November, and send their inputs and suggestions to the Lead State and the concerned Nodal Central Ministry/Departments.
Regular discussions will continue with the state government and the central ministry for the Second Chief Secretary level meeting. For this, the central government has asked the state governments to appoint a Principal Secretary or an officer of the level of Secretary as the Nodal Officer of each Task Force. The state level nodal officers have been asked to communicate with the nodal officers appointed by various ministries.
It may be pointed out that the First National Conference of Chief Secretaries was held at Dhrmashala on 15-17 June, 2022.
In that meeting Action Plan was chalked out for collaborative action for more significant change with sustainability, creation of jobs, education, ease of living and atmanirbharta in agriculture, or self-reliance in the field of agriculture.

The conference emphasized on evolution and implementation of a joint development agenda and a blueprint for unified action to achieve the goals of the common public.
Three themes specifically Implementation of the National Education Policy; Urban governance; and Crop diversification and achieving self-sufficiency in oilseeds and pulses were discussed at length. Accordingly National Action Plan was chalked out and is being implemented.