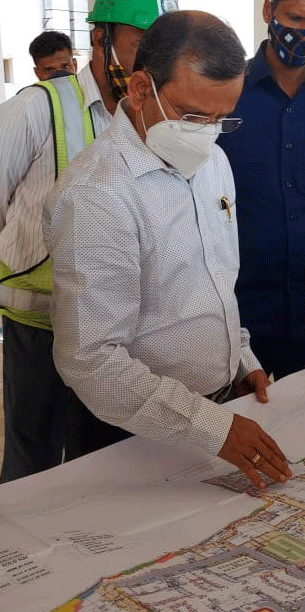 Keonjhar: Chief Secretary Suresh Chandra Mahapatra Sunday directed the officials to develop Eco-Tourism in Keonjhar, one of the mining rich districts of Odisha.

Mr.Mahapatra has been promoting Eco-Tourism in the State seriously and continues to do so after he took charge as Chief Secretary of the state also.
Reviewing the implementation of ongoing development programs in Keonjhar during his visit today, Mr.Mahapatra asked the collector and concerned district officials to focus on ecotourism in the district with direct involvement of locals in development and maintenance of the projects.
He also directed the officials to identify suitable sites for Jungle Safari and boating facilities with active participation of local youth.
"Such activities will create new employment opportunities and boost economy in the district. The local community will develop a sense of belongingness with the forest and eco-system once they start earnings from the projects," Mr.Mahapatra said.
During his visit to the district, he also reviewed the progress of irrigation projects, road work as well as National Highway projects.
He instructed the District Administration to execute the plans for a series of mega lift projects for harnessing the existing potential of the district.
He set the timelines for completion of each project.
Later, he reviewed the construction of medical college in the district.