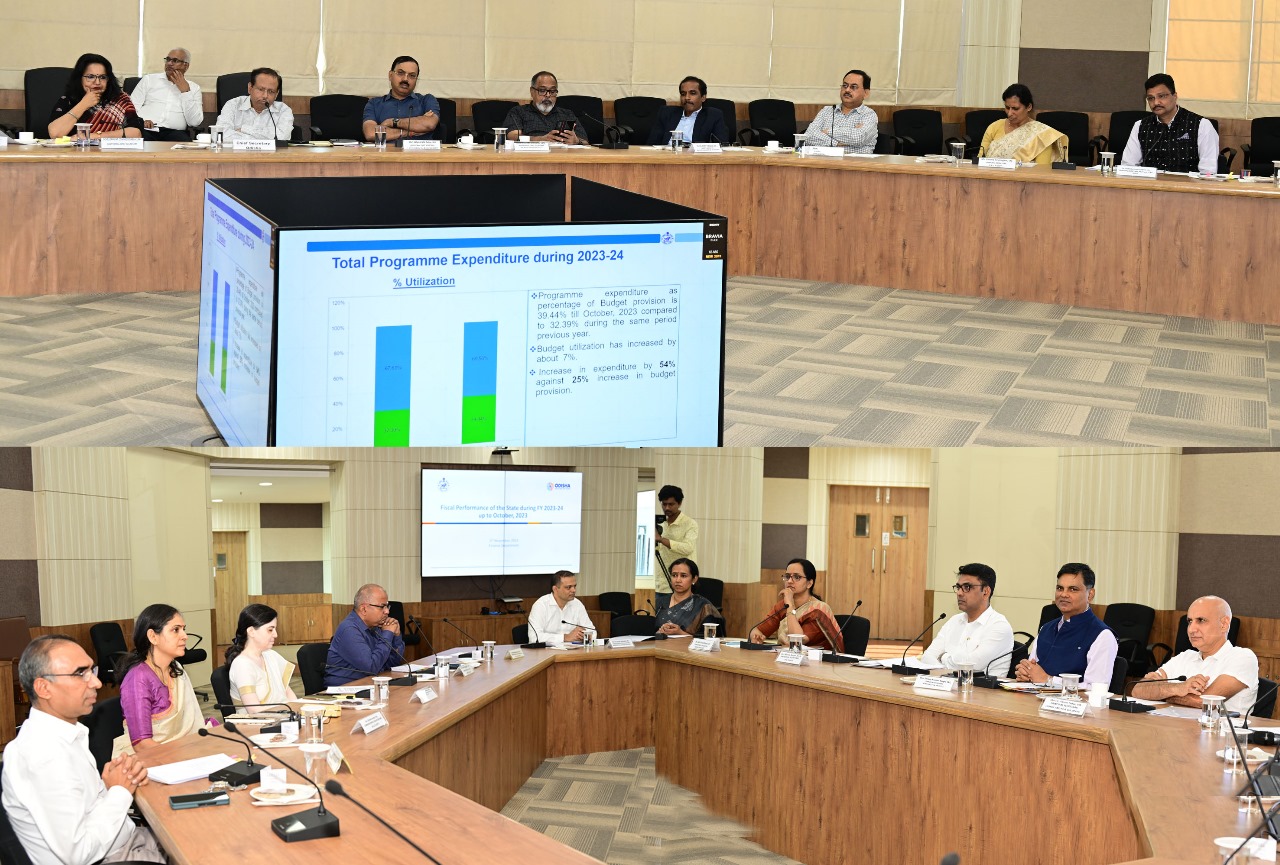 Bhubaneswar: Chief Secretary Pradeep Jena has appreciated the financial performance of various departments during last October, which was better than corresponding period of last year.
Chairing All Secretaries Meet here on 3 November, Shri Jena reviewed financial performance of all the departments, which was satisfactory, officials say.
Development Commissioner, Anu Garg, ACS Revenue& Disaster Management, Satyabrata Sahu, ACS General Administration and Public Grievances, Surendra Kumar, ACS Home Deo Ranjan Kumar Singh and other Principal Secretaries and Secretaries were present.
Chief Secretary harped on spending of allocated amount during this fiscal and advised to chalk out advance planning in this regard.
National Level Chief Secretaries Meet agenda was discussed and accordingly the presentations are to be made and views of the State will be presented in the National Forum, for which Chief Secretary advised the Secretaries to get ready for it.
Principal Secretary Food, Supply and Consumer Welfare, Vir Vikram Yadav briefed the Conference about the food procurement during Kharif Season.
Secretaries were advised to look into the arrangements made in Market Yards during their District Visit Program. Farmers are to be given hassle free facility for selling their paddy.
International Millet Conference will be held on 9-10 November and Principal Secretary Aravind Padhee presented the details in the meeting.
Secretary Health & Family Welfare, Shalini Pandit briefed about the MoU signed for five super specialty hospitals in the State and other healthcare facilities extended in the State.
LAccMI Bus launching was discussed at length and Ama Odisha Nabin Odisha Program launch was deliberated in the All Secretaries Meet.
Everybody was happy over Central Firest Clearance of Chheligada Irrigation Project and new irrigation facilities are opened in the districts was discussed in the meet.
Fisheries and ARD Sector performance was appreciated and Principal Secretary S K Vashishth said that the sector has performed more than 145 Percent than last year.
Principal Secretary Rural Development & GST Commissioner Sanjay Kumar Singh briefed about success of GST Collection in the State, while ACS Steel & Mines, Shri Singh said State Government has earned more revenue from Minor Minerals.
Principal Secretary Urban Development G Mathivathanan gave out details on Drink From The Tap Program organized in 24 Cities.
This program was launched three years ago from Puri and now it is a success, said he.
Mission Shakti Secretary , Sujata R Karthikeyan was happy to announce that Mission Shakti Scooter Yojana scripting success and till date 15,000 scooters have been provided to Women SHG Members.