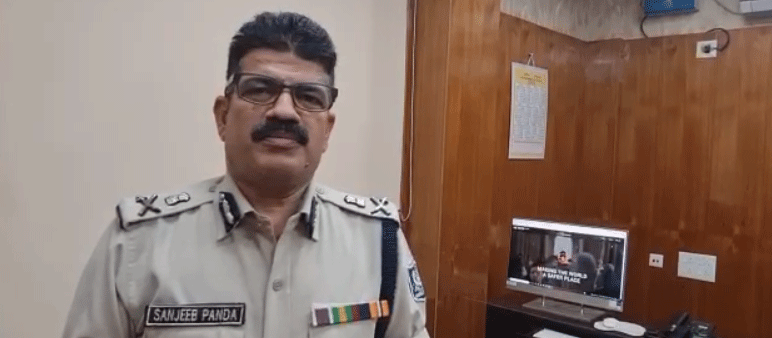 Bhubaneswar: Just in five days after taking over the sensational murder case of cameraman Manas Swain, Crime Branch has arrested Sarmishta Rout, the prime accused in the case along with her associate.
"A joint team of Crime Branch and Bhadrak police has arrested Sarmistha Rout and her associate Jhuna Bhoi from the Nalanga area of Bhadrak district this morning," said Sanjeeb Panda, Additional Director General (ADG), Crime Branch.
Sharmishta Rout is the owner of the web channel where the deceased cameraman Manas Swain worked.
Both the accused will be produced before JMFC court, Chandbali today. The CB team will request the court for a 10 day remand of the Sarmishta, Jhuna Bhoi along with five others, who were arrested earlier in connection with the case, he said.
Following the order of DGP, on March 23, the Crime Branch has taken over murder case and started investigation immediately.
Earlier, five persons including former Odisha Information Service (OIS) officer Niranjan Sethi have been arrested in connection with the brutal murder of the 28-year-old cameraman.
Meanwhile, the murder case was echoed in the State Assembly by Congress during the Zero-Hour.
Congress Lawmaker Santosh Singh Saluja demanded CBI probe into case as the victim's wife has alleged the involvement of Minister of State (MoS) for Home Dibya Shankar Mishra in the murder.
Due to the involvement of a Minister, conducting a fair and unbiased investigation cannot be ensured by any state agency, he added. He demanded to hand over the case to the CBI for an unbiased probe.
This case is similar to the Mamita Meher murder case. Both the murder cases are linked to sex scandals and in both cases Minister Dibya Shankar Mishra's name has surfaced. Despite this, his name is not included in the investigation in any of the two cases, he alleged.
As per the police, the cameraman was kidnapped from Bhadrak on February 6 and brought to Dayal Ashram, an old age home, run by the prime accused in Bhubaneswar, where he was assaulted physically.
Later, on March 12, the body of Swain was recovered from Badhipatna hills in Rajsunakhala area of Nayagarh.