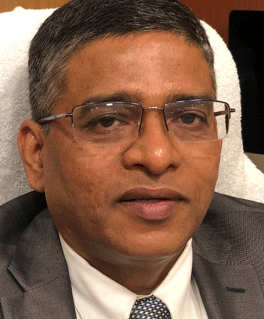 Bhubaneswar: While all sorts of preparation is on to launch COVID-19 Vaccination on 16 January, at least 3, 38,777 Health Care Workers (HCW)s have been identified to receive the Jabs.
ACS health & Family Welfare, PK Mohapatra has issued detailed guidelines in this regard on 13 January as the vaccine dispatches are sent to the districts.
According to sources in First Round District wise allocations have been made and Covishield Vaccines were dispatched to the Districts.
Across the State 58 Percent of the vaccine doses are being supplied in the First Round.
While Covaxin will be made available in Capital Hospital all other Districts will receive Covishield vaccines.
While requirement of vaccine doses in District are 3,48, 387 at present only 58 percent of the requirement is being supplied in First Round.
So in total 2,03 750 vaccine doses are sent to various Districts, said an official.
Highest of 19,100 vaccine doses are sent to Cuttack followed by 16,250 to Ganjam, 11,900 to Mayurbhanj, 11,550 to Sundargarh.
While Balasore will be supplied 8900 vaccine doses, Koraput will receive 8300, Keonjhar has been allocated 8100, Balangir and Sambalpur will receive 8000 doses.
Jajpur has been allocated 7650, Baragrh 7250, Puri and Nabarangpur, 7000 each, Kalahandi, 6800,Kendrapara and Bhadrakh, 5550 each, Rayagada, 5400, Angul and Kandhamal, 5100 each, Khurda and Dhenkanal 5000 each.
Deogarh has been allocated 1650 doses, while Boudh gets 1950 vaccine doses, Jharsuguda, 3200, Nuapada, 3600, Subarnapur has been allocated 3650, Nayagarh, 4000, Gajapati, 4500 doses.
The Capital Hospital will be supplied 16, 120 Doses of Covaxin in the First Round, requirement is 27,800 doses.
Covaxin will be supplied in Bhubaneswar Municipal Corporation area.
While 160 Session Sites have been identified, looking at the requirement the Session Sites will be increased or changed to utilize the entire available supply of vaccines within one week of 16 January, said an official.
Session Planning has been done based on Supply and Availability of vaccines in the district.
Department of health & Family Welfare is monitoring the entire efforts taken up by the District Administration.
According to sources, beneficiaries are being informed in advance to reach vaccination centre in staggered time slot so as to prevent crowding at the Session Site.
ACS Health & FW Mr.Mohapatra talked to several District Collectors and CDM & PHO, who are continuously updating with information about the preparedness.
While the State has received 4.08 Lakh doses of Covishiled vaccine and 20,000 doses of Covaxin vaccine, distribution is being done accordingly, said a senior official.